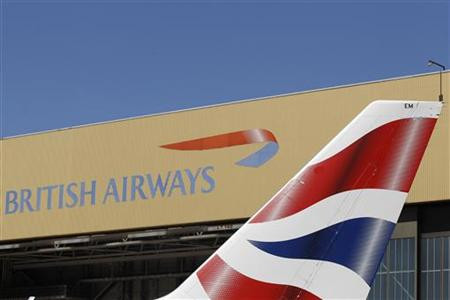 The British Airways merger with Iberia, which is subject to acceptance of a pensions recovery plan, now appears very likely to go ahead after the company agreed on a deal with its pension trustees.
The unfunded pension deficit, which currently stands at 3.7 billion pounds, means that the pension plans (there are two) will not have to close. However, the company's annual payout to pensioners, now 330 million pounds, will not become larger, except for raises to account for inflation.
Tony Shepherd, analyst at Charles Stanley Stockbrokers, says the deal appears 'likely' to go ahead: "We think the merger is likely to go ahead, Iberia have signed it although they have around three months to pull out if they're not happy with the Pensions recovery plan."
"The deal is all set to go through Q4" he said.
Other analysts agreed, although they added that the company has 1.7 billion pounds of liquidity and would be likely to survive even if the merger didn't happen.
The main sticking point for Iberia would be who pays for the pension contributions. the new, merged airline, to be named International Airlines Group, will not make any pension contributions. The recent announcement by the British Airways pointed out that pension contributions would come only from BA.
This will allow it to clear the deficit in 16 years.
The merger will include savings from consolidating back offices, IT, fleets, and maintenance. More savings, roughly a third, are expected to come from joint-selling and combined revenue and network management. The business will be headquartered in London.
Speaking of the agreement that the pensions trustees had accepted, Keith Williams, BA's chief financial officer said:
"They understand that the airline is unable to increase its contributions in the current financial climate, but we have agreed to a recovery plan that avoids closing the pension schemes, gives [the plans] choice over their future pension accruals, and increases the prudence of the assumptions employed in managing the [plans]."
"The Pensions Regulator's initial response to the overall package has been positive and we look forward to receiving their confirmation that they have no objections once they have time to analyze the plan fully."