British Airways' owner posts record profits as it prepares to launch new low-cost airline
International Airlines Group says bookings for its new Level airline have beaten expectations.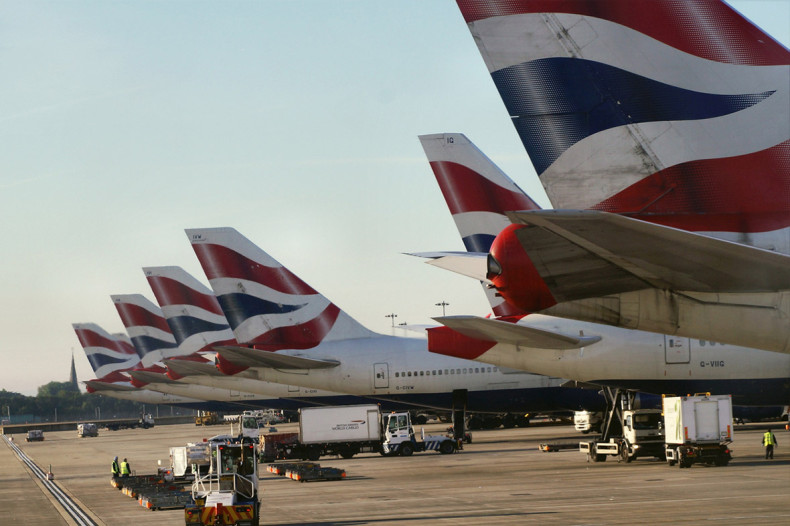 The owner of British Airways posted record profits in the first three months of the year as it cut costs and looked forward to the launch of its low cost service.
International Airlines Group (IAG) reported operating profits – before exceptional items – up 9.7% to €170 (£144.6m) for the first quarter to the end of March, compared to €155m in the same period a year ago.
The airline, which also owns Iberia in Spain and Aer Lingus in Ireland, attributed higher profits to lower labour costs, down 6% on a year ago, and fuel costs, down 10.8% over the same period.
The City had expected operating profits to come in at €140m over the winter months, in what is traditionally a weak period for the airline industry. Shares lifted almost 5% higher in morning trading.
Chief Executive Willie Walsh said: "We're reporting an operating profit of €170m before exceptional items which is up from €155m compared to last year. This is a record performance in the first quarter, traditionally our weakest quarter, with the improving trend in passenger unit revenue continuing."
The carrier, which counts Germany's Lufthansa and Air France KLM as competitors, launched low-cost airline Level in March, which will fly to from Barcelona to Los Angeles, San Francisco, Punta Cana and Buenos Aires in June. Last month IAG said the new service had logged more than 100,000 bookings.
Walsh added: "In March we launched Level, our new longhaul low cost airline brand, which starts flights from Barcelona to Los Angeles, San Francisco, Punta Cana and Buenos Aires in June. It's already been extremely successful with sales running well ahead of expectations."