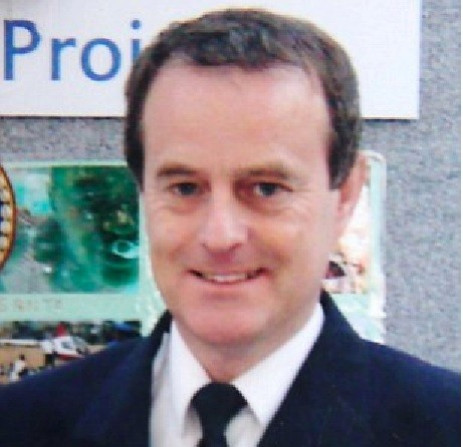 Lawyers are investigating claims that British Airways staff were involved in the sexual abuse of hundreds of vulnerable children in African schools and orphanages.
One suspect, First Officer Simon Wood, died after throwing himself in front of a train two days after appearing in court charged with indecently assaulting a girl under 14.
At least two other Britons have now been implicated in the claims, including one BA employee, according to solicitors Leigh Day, which is representing 12 of the alleged victims.
A female manager at an orphanage in the Kenyan capital of Nairobi was involved in facilitating the abuse, according to victims' evidence.
"We are reasonably clear that another BA employee was involved in what was going on," said Martyn Day of the solicitors. He said the firm was still investigating the exact nature of the second employee's role.
Wood, 54, initially escaped prosecution for alleged indecent assault in 2001 because of insufficient evidence. That case involved the alleged abuse of an eight-year-old girl who Wood met at a summer camp in North Yorkshire in his capacity as a volunteer for Diabetes UK.
Wood is thought to have used his status as a BA pilot to approach schools and orphanages offering funding and charity initiatives during his stopovers in Kenya, and is known to have spent three days with children at an orphanage over Easter 2002.
Concerns have been raised that Wood also targeted orphans and slum children in neighbouring Uganda and Tanzania.
Officials at the Tulia Kidzone orphanage in Nairobi said one of their managers was dismissed in January after granting Wood access to vulnerable children in return for money and gifts.
Accountants uncovered a "myriad of financial issues" in Wood's handling of charitable donations to the centre.
Wood is suspected of bribing a network of associates to secure access to children, and remaining silent over the abuse, said managers.
He is also believed to have had connections with the Nyumbani Children's Home for HIV-infected children in Kenya.
'Vicarious responsibility'
British Airways faces court action in Britain by the victims, who say that the company failed to protect them. The company said it was cooperating with Scotland Yard.
Day said: "There is a big question about British Airways and the extent to which they had a vicarious responsibility.
"One man we are looking at is a British Airways staff employee and there's another who is British but not a BA employee.
"There are allegations they were involved in some way in facilitating Wood's activities, but not in the abuse itself."
Day said his company was still investigating the nature of the second employee's role in the alleged offences. It was not yet clear whether he worked alongside Wood, or had travelled with him to Kenya.
Leigh Day said it was also aware of at least one allegation of rape.
Anonymous tip-off
The claims first came to light in July, when BA received an anonymous tip-off in an unsigned letter with a UK postmark, which it said had raised "cause for concern".
It passed the evidence to the Metropolitan Police and Wood was arrested.
BA said: "We were shocked and horrified to learn of the allegations of child abuse made against the late First Officer Wood. British Airways had no knowledge of these allegations until July this year when we received an anonymous letter.
"We set up an investigation team, sent it to Kenya and uncovered information that gave us cause for concern. We immediately contacted the Metropolitan Police, who arrested Mr Wood a day later.
"We would be absolutely appalled if it transpired that an employee of ours had been cynically using this charitable work as a cover for exploitation of children he was trusted to help."
BA confirmed that it had provided funding to schools and children's homes in Kenya over 20 years.
"Cabin crew and flight crew on stopovers in Nairobi often volunteer to visit the establishments while off-duty to help the permanent staff provide activities for the disadvantaged children in their care. All our crew undergo criminal record checks," BA added.
"We remain fully committed to supporting our charitable projects in Kenya and elsewhere."
Wangui Mbatia, the head of the campaign group Organising for Kenya, said she knew of 85 allegations of child abuse against Wood, but said the true figure could be far higher.
She said Wood had links with to five children's homes in Kenya, with several offering outreach programmes for vulnerable children.
Mbatia said there were striking correlations between the evidence of the victims, who were all between four and 11, and who all described being photographed by Wood, often in his hotel room in Nairobi.
"He would bring them to his hotel to spend the night. There he would routinely strip them naked," claimed Mbatia.
It was the weight of the allegations made in Kenya that led the Crown Prosecution Service to recommend charges be brought against Wood.
Scotland Yard declined to comment on claims that a second BA employee had assisted Wood.