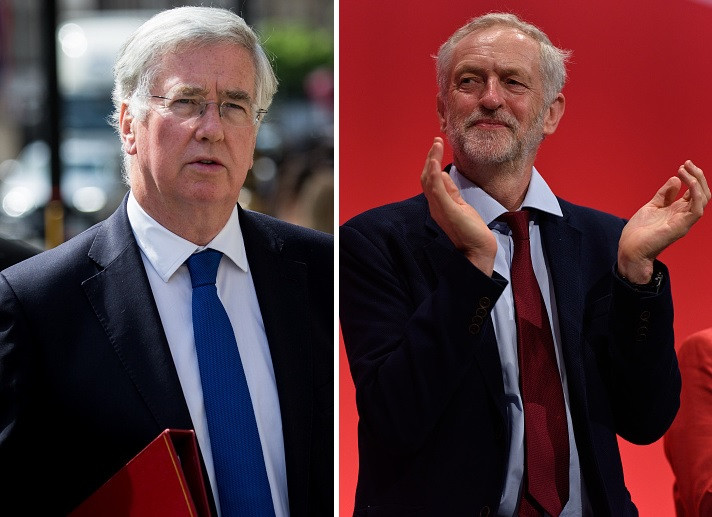 British cities are "vulnerable to the kind of slaughter we saw in Paris", according to Defence Secretary Michael Fallon. He said it was dangerous not to try and defeat the Islamic State (Isis) by force.
Fallon warned that Britain was already "a top target" for terrorists and said he could not rule out attacks like those in Paris when gunmen and suicide bombers killed 130 people in coordinated attacks on a concert hall, a stadium, and restaurants and bars.
"There are always risks in war," he told the BBC, but he said there was a "greater risk" from not doing something about IS and "leaving our streets vulnerable to the kind of slaughter we saw in Paris."
Fallon said that he had been talking with Labour MPs about a vote on airstrikes in Syria but said he did not have enough support and the government had to "keep building the case".
The RAF was making a difference in Iraq, he said, adding that IS needed hitting harder to "deal with this death cult once and for all".
MPs rejected a vote for air strikes against Syrian government targets in 2013 and Fallon admitted it would be hard to get support in the House of Commons if Labour leader Jeremy Corbyn ordered his party to vote against strikes.
Corbyn told BBC One's Andrew Marr Show that Labour "will have a further discussion and come to a decision as a party", adding that no decision had been made on whether MPs would be whipped into voting against air strikes. The Labour leader said: "I understand dissent. But it doesn't have to be abusive, it doesn't have to be personal, it doesn't have to be nasty. It can be respectful."
When pressed by Marr on who makes the ultimate decision, Corbyn said: "It's the leader who decides." The Labour leader went on to voice his fears over the repercussions of taking military action. "If we bomb in Raqqa we are actually going to take out civilian lives. We may not in effect do very much damage to Isil and actually may make the situation worse, not better."
He also said that bombing Syria could increase the amount of people becoming radicalised, who may then go onto to join IS as terrorists.