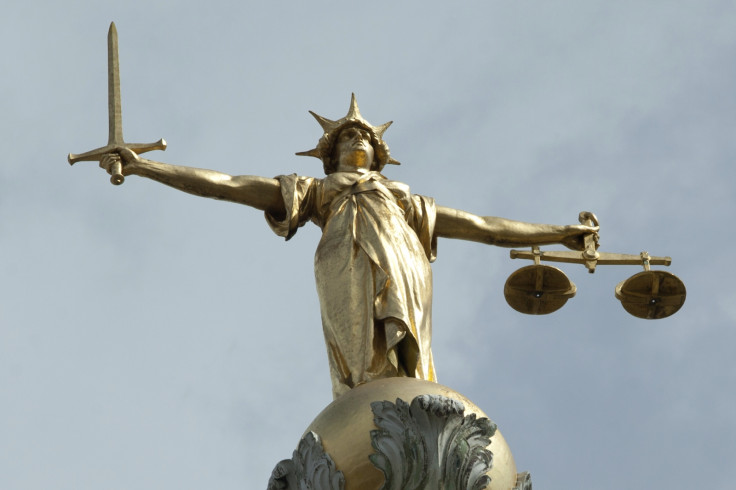 TV cameras could be allowed into crown courts in England and Wales for the first time under a new pilot scheme proposed by the Ministry of Justice (MoJ). Sentencing remarks from nominated senior judges at eight courts including London's Old Bailey would be recorded, but not broadcast.
"My hope is that this will lead to more openness and transparency as to what happens in our courts," said Justice Minister Shailesh Vara in a statement. "Broadcasting sentencing remarks would allow the public to see and hear the judge's decision in their own words."
The cameras would only film the judge and a ban would remain in place on other court users, including victims, defendants and witnesses, the MoJ said.
Filming has already been allowed at the Court of Appeal and Supreme Court and in Scotland, broadcasters have been able to apply to televise court proceeding since 1992, although it rarely happens. However, a Channel 4 documentary did cover the murder retrial of Nat Fraser at Edinburgh's High Court.
The businessman was found guilty of "instructing, instigating and organising" the murder of his estranged wife and mother of two Arlene Fraser, whose body has never been found after she vanished without trace from her home in New Elgin, Moray in April 1998. Sentenced to life in May 2012, Fraser was ordered to spend at least 17-years in prison.
Filmed over six weeks from the trial's start to finish The Murder Trial won the 2014 BAFTA for the best single documentary.
Such coverage will not be available during the three-month pilot, which will at courts at Southwark in south London, Manchester (Crown Square), Birmingham, Bristol, Liverpool, Leeds and Cardiff, as well as The Old Bailey.
Under current rules Crown courts are open to the press and public, but filming and recording is banned under section 41 of the Criminal Justice Act 1925 and the Contempt of Court Act.
Filming has been possible in the Court of Appeal, which is based at the Royal Courts of Justice in London, since 2013 and proceedings in the Supreme Court – the final court of appeal for civil cases in the UK and for criminal cases from England, Wales and Northern Ireland – have been filmed since it was established in 2009.
News of the pilot was welcomed by Lord Chief Justice the Right Honourable the Lord Thomas of Cwmgiedd.
"I am interested to see how this pilot progresses and will work with the Ministry of Justice to assess the impact of cameras in court," he said.