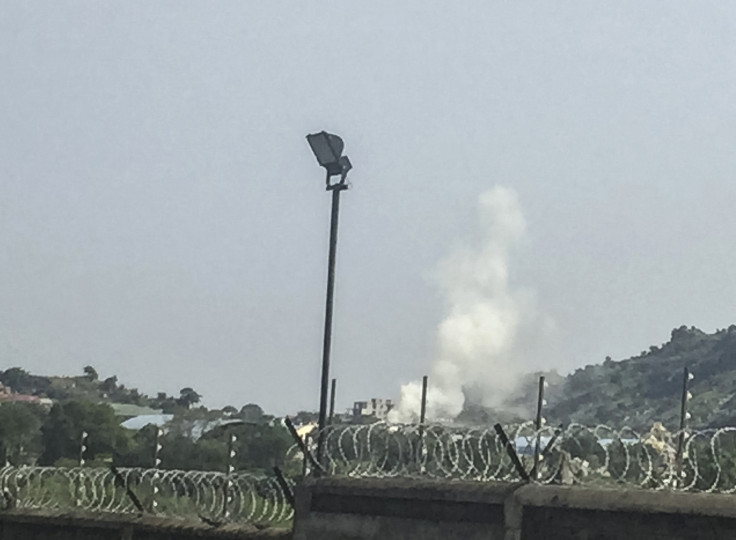 The British government has been withdrawing staff from the South Sudanese capital Juba, where warring sides declared a ceasefire on Monday after violence killed more than 200.
While a fragile peace deal was signed in August last year, effectively ending the 2013-2015 civil war which killed tens of thousands and displaced 2.2 million, renewed fighting broke out on 7 July between forces loyal to President Salva Kiir, and those loyal to Vice-president Riek Machar.
On 11 July, Machar urged his troops to stop fighting, a couple of hours after Kiir unilaterally declared a cessation of hostilities.
British government 'drawing down some staff'
IBTimes UK has learned that the Foreign and Commonwealth Office (FCO) has streamlined its staff in Juba following the violence, and is advising any non-government or agency staff to take international flights out of Juba over the "deteriorating security situation in Juba".
While the British authorities have confirmed the Embassy staff have been on lockdown since the start of the fighting, they have also been reducing it to only essential staff. "We are not evacuating at the moment. We are monitoring the situation and still have a presence here in Juba," a source within the British embassy in Juba told IBTimes UK. "What we have done is drawn down some staff and minimised our footprint."
The source added: "My understanding is that commercial airlines will be coming back into Juba from tomorrow (Wednesday 13 July) onward, and I would advise any one to find a commercial flight out."
Cordelia Nelson, senior press officer for the UK Department for International Development (DFID) confirmed the department had already pulled out non-essential staff and has stopped carrying out day-to-day programmes. "There is a small team is now focusing on providing consular assistance and monitoring the situation," the spokesperson said over the phone.
For security reasons, Nelson could not provide details regarding the size of the team currently based in Juba.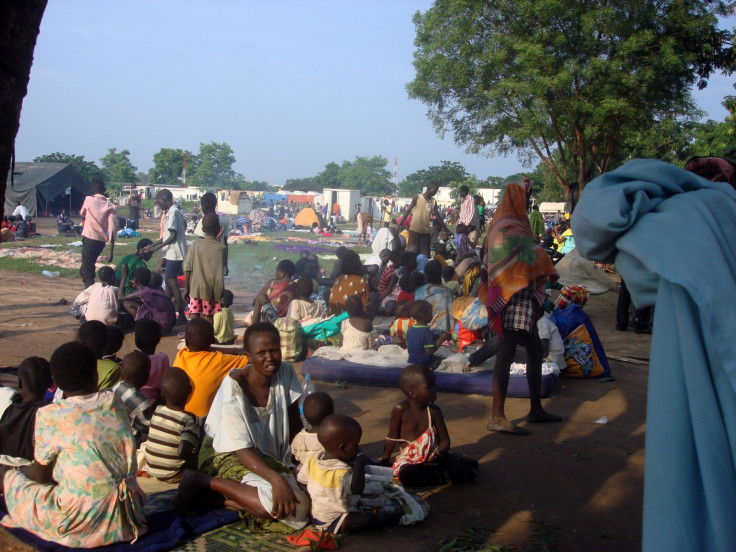 At least 200 confirmed dead in renewed violence
The spectre of civil war looms over South Sudan as over 200 people have been killed in five days of clashes between forces loyal to the president of South Sudan and government troops.
The most recent violence erupted when Kiir and Machar's troops began shooting at each other after five soldiers loyal to the president were shot dead by Machar's troops at a roadblock on Thursday (7 July).
A unit of Kiir's elite troops exchanged gunfire with Machar's bodyguards, as the two men met for talks, at the presidential palace on Friday (8 July).
This sparked heavy exchanges of gunfire and artillery that rocked the Gudele and Jebel suburbs of the capital Juba that killed more than 100 people.
In some of the fiercest clashes yet, explosions and heavy weapons gunfire were heard across Juba on Monday (11 July) as tanks and helicopters were involved in what was the fifth day of fighting.
According to aid workers in the capital, the humanitarian situation is dire and deteriorating. Food supplies were running low as tens of thousands of people were forced to flee their homes, taking refuge in United Nation (UN) bases. More than 200 people were confirmed dead.