British EV drivers are frustrated with lack of charging spots in the UK
A new study from SMS has shown the willingness of British EV drivers to pay for EV charging bays as a result of the increased difficulty in accessing them.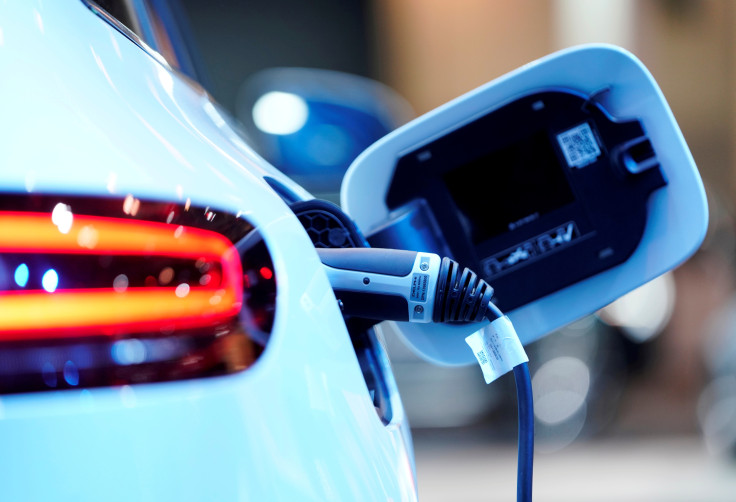 As Electric Vehicles (EVs) continue to become more popular in Britain with increased sales figures, there is naturally a greater demand for EV charging points, particularly for public EV charging.
Concerns have arisen over public EV charging with a new report from British energy infrastructure organisation, Smart Metering Systems (SMS), highlighting the issues at play. For the report, more than 1,000 British EV drivers were asked to speak on their experiences with public EV charging spots, explaining what it was like using and relying on them.
The collective frustration among British EV drivers has arisen from the difficulty of accessing public EV charging and the overall availability of it. Also, due to issues such as chargers not being compatible with certain EVs and unsatisfactory payment options, drivers are starting to become increasingly fed up.
This growing level of frustration has led 67 per cent of the drivers partaking in SMS's study to reveal that they are now willing to pay a fee in order to reserve a public EV charging bay so they can charge up their vehicle whenever they please.
In terms of how much drivers are willing to pay, 33 per cent are happy to pay up to £5 for the privilege, 27 per cent would be fine with going up to £10 whilst 40 per cent are ready to pay over £10 if that's what it takes to avoid any issues and avoid spending time waiting for a charging bay.
The issue of public charging that comes with owning an EV has caused many British EV drivers to have some regret over owning an electric vehicle. This is because despite 94 per cent of EV drivers really liking their vehicle, 67 per cent of the drivers would have preferred to have been more aware of the availability of EV charging spots before purchasing an EV.
Whilst there is an increasingly rapid growth surge in the home EV charging market, it is not of access to the majority as just five per cent rely only on home charging. 20 per cent of drivers from the study stated that they rely solely on public charging for their EVs as they are unable to access charging points at home or at their workplace.
Also, out of the other drivers who do use public EV charging, 33 per cent access it a lot, 31 per cent use it sometimes and 15 per cent of them rarely need to access it.
When it comes to the availability of charging spots nearby, it is a struggle for many as 70 per cent of British EV drivers have just limited options in their area. This lack of options has led to an overwhelming 81 per cent of drivers being made to wait before they could charge their EV, with 30 per cent having to wait 30 minutes and 27 per cent having to spend between one and two hours waiting for an open charging spot.
Of the drivers surveyed, 77 per cent revealed they had not yet found a public EV charging spot as they were not able or willing to do so. This was caused by charging points being out of order or broken for 36 per cent of drivers and there was zero availability for 27 per cent of them.
18 per cent could not access a suitable EV charging bay as the chargers were incompatible with their EV whilst 15 per cent of drivers could not find a charger as none were accepting their preferred form of payment. 17 per cent of drivers admitted to not going to certain EV charging bays as the location of it was in an unsafe area.
The issue of trying to find a suitable EV charging spot does take its toll on the drivers as 68 per cent admitted that whenever they set off on a long journey, they feel stressed from having to think about finding a charging bay.
Head of EV Strategy at SMS, Mark Winn, spoke on the need for further installations of public EV chargers. He said: "Home EV charging may be on the rise, but it's critical that the UK's growing number of EV drivers have adequate access to fully functioning public EV charge points while they are on the move."
Winn also gave an explanation for the issues surrounding current EV charging points, stating: "In the race to meet EV charging expectations, targets and market share, companies have deployed – and continue to install – the wrong type of chargers, in the wrong location. Added to this, the payment options are either substandard or created to monopolise the market, and infrastructure maintenance seems to be firmly off the 'to-do' list."
The public EV charging sector is not beneficial to just EV drivers as the report reveals it is also useful to businesses and the local economy. The last 12 months have seen 41 per cent of drivers use EV chargers in public car parks and 49 per cent use a public EV charger at a supermarket, whilst 28 per cent found a charger to use at a shopping centre out of town or a retail park.
Also, 29 per cent of drivers were able to identify a suitable charging point for them when staying overnight at a hotel on business duties. A reported 29 per cent also accessed a charger when staying at a hotel overnight for leisure.
The British government has previously made its intention to have 300,000 EV charging spots across the nation by 2030 and also ban new petrol and diesel vehicles from being sold in that year as well. This transition of moving towards zero-emission vehicles has resulted in businesses being encouraged to move towards EV charging.
However, despite this hope of petrol and diesel vehicles being phased out sooner rather than later, 88 per cent of drivers believe public EV charging must be improved upon if there is a desire for all drivers to switch to EVs.
© Copyright IBTimes 2023. All rights reserved.