British Expat Banker Anton Casey in Hiding over Facebook 'Poor People' Sneer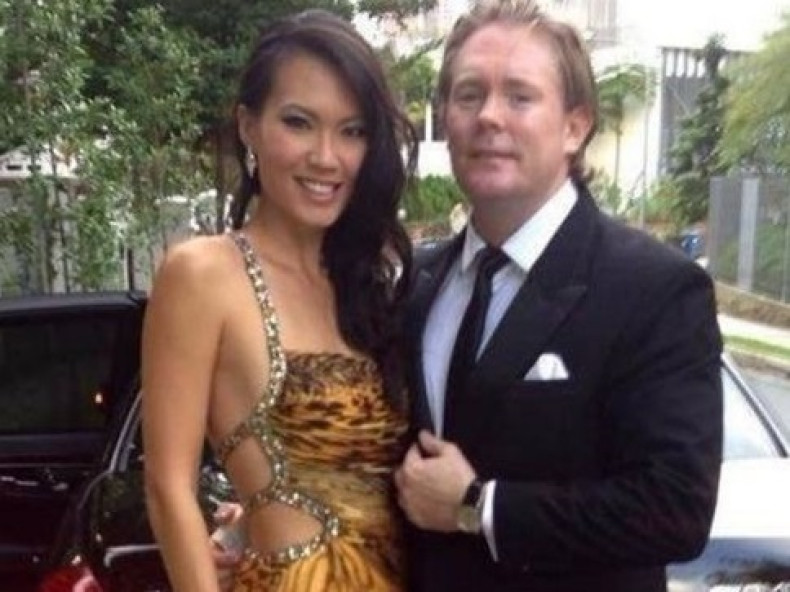 A wealthy British financier living in Singapore has issued a grovelling apology to residents for jeering at "poor people" on social media.
Wealthy Anton Casey took to Facebook to vent his spleen after he was forced to take public transport while his Porsche convertible was in for repairs.
Travelling by tram and taxi was all too much for the 39-year-old, who moaned about having to "wash the stench of public transport off me" and wrote in another post: "Who are all these poor people?"
He unleashed a torrent of online vemon at a cab driver whom he called a "retard".
"After 11 years of residency, I am still trying to understand THESE people!"
The situation got even worse when a YouTube video of the wealth fund manager carried on the mockery.
"I don't mean to offend anyone, don't be angry with me," he said on the video. "Be angry with your mum and dad for raising you a wuss."
His remarks triggered a backlash and forced him in to hiding amid calls for him to leave the country.
Casey – broke cover to say sorry and claim his Facebook account had been subject to a "security breach".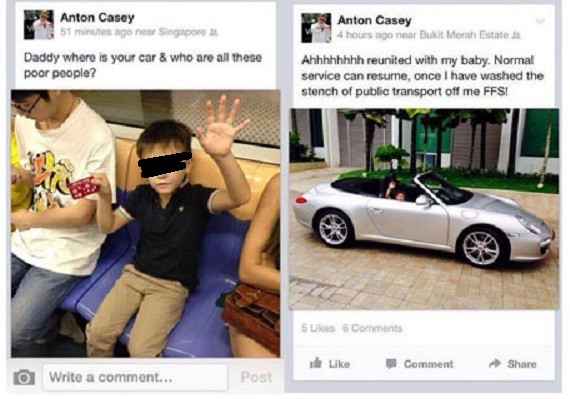 Anton Casey's later called his snide comments 'bad judgment'
"I deeply regret having offended and disrespected the people of Singapore," he said. "I have the highest respect and regard for Singapore and the good people of Singapore; this is my home.
"I wish for nothing more than to be forgiven for my poor judgment and given a second chance to rebuild the trust people have had in me as a resident of this wonderful country."
But the firm at which he works has launched an investigation and condemned his crass comments.
Richard Chen, 31, a photographer in Singapore, told IBTimes UK: "People are mad because they feel threatened by his type: the rich expat. We are better than that. We Singaporeans have to be better than that."