Sci-fi hit of the year Ex Machina was the big winner at the 2015 Moët British Independent Film Awards on Sunday 6 December, walking away with four awards including for best picture. Alex Garland took two awards, best director and screenplay, and Andrew Whitehurst won outstanding visual effects for the film. The Artificial Intelligence drama is screenwriter Garland's first feature as a director and made around $37 million (£24.5m) at the box office since its release in January.
Tom Hardy and Saoirse Ronan took the best actor and actress accolades for their roles in Legend and Brooklyn respectively. Ronan in particular has been the subject of much awards buzz lately, focusing on her strong performance as an Irish immigrant in the Nick Hornby-written drama.
Ahead of the event, it was Yorgos Lanthimos' Cannes favourite The Lobster that looked the most likely to pick up multiple awards but in the end it walked away with just the one; a best supporting actress award for Olivia Colman. Brendan Gleeson beat his own son Domhnall (who starred in both Ex Machina and Brooklyn ) in the best supporting category, for his performance in Suffragette.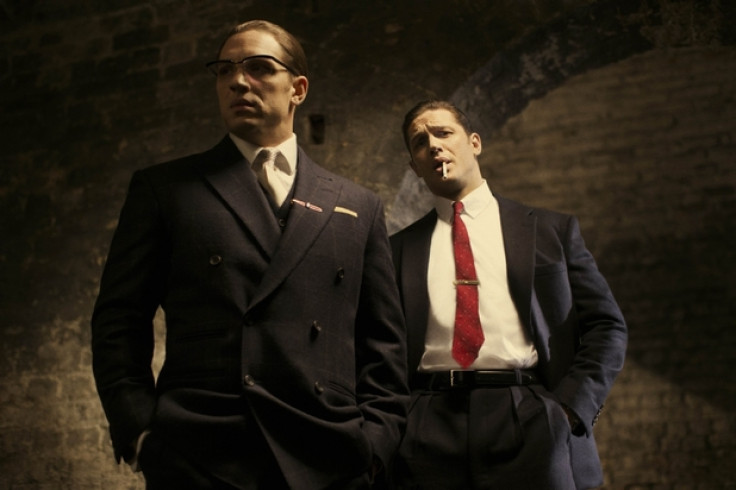 Kate Winslet, currently starring in both The Dressmaker and Steve Jobs on the big screen, was awarded the Variety prize, which recognises anyone who has made a global impact and helped to focus the international spotlight on the UK each year. The Richard Harris Award for Outstanding Contribution by an Actor to British Film was presented to Chiwetel Ejiofor.
The Special Jury Prize was presented to BFI executive Chris Collins, who died in late 2014. Director of the BFI Lottery Film Fund Ben Roberts said, "This is a really wonderful tribute to Chris. He is greatly missed, but his contribution to so many films and filmmakers continues to burn brightly. A heartfelt thanks to the BIFA jury."
Speaking about the event itself, chairman of the BIFA Board, Laurence Green said, "As part of our mission to build the widest audience we can for British independent film, it is BIFA's great honour to celebrate the cream of the crop once a year at the Moët British Independent Film Awards. This year's winners speak volumes, not just for their excellence but also for the undimmed ambition and beautiful diversity of the stories they tell."
Hosted by comic actor Richard Ayoade, the 18th BIFA ceremony was held at Old Billingsgate in London.
Here is a complete list of last night's winners:
BEST BRITISH INDEPENDENT FILM – Ex Machina
BEST DIRECTOR – Alex Garland, Ex Machina
BEST ACTRESS – Saoirse Ronan, Brooklyn
BEST ACTOR – Tom Hardy, Legend
DOUGLAS HICKOX AWARD FOR BEST DEBUT DIRECTOR – Stephen Fingleton, The Survivalist
PRODUCER OF THE YEAR – Paul Katis and Andrew De Lotbiniere, Kajaki: The True Story
BEST SCREENPLAY – Alex Garland, Ex Machina
BEST DOCUMENTARY – Dark Horse: The Incredible True Story Of Dream Alliance
BEST SUPPORTING ACTRESS – Olivia Colman, The Lobster
BEST SUPPORTING ACTOR – Brendan Gleeson, Suffragette
THE DISCOVERY AWARD – Orion: The Man Who Would Be King
BEST INTERNATIONAL INDEPENDENT FILM – Room (collected by up-and-coming star Jason Tremblay)
OUTSTANDING ACHIEVEMENT IN CRAFT – Andrew Whitehurst, Visual Effects, Ex Machina
BEST BRITISH SHORT FILM – Edmond
MOST PROMISING NEWCOMER – Abigail Hardingham, Nina Forever
Thanks to its number of wins on the night, Ex Machina will now be screened in 74 cinemas across the country on Sunday 13 December as part of a landmark BIFA screening series supported by the BFI. Tickets can be booked at discover.bifa.film.
For more entertainment news follow A-List on Twitter @Alistinsider