The grandparents of an 11-year-old boy who executed a Kurdish prisoner in a recent Islamic State (Isis) propaganda video have been left devastated that a "kind and loving boy" is now an executioner for an Islamist terror group.
Joe Dixon, or JoJo, was pictured grinning as he mercilessly murdered a Kurdish prisoner, who met his fate wearing a trademark orange jumpsuit.
The child, formerly of Chatham in Kent, was taken to Syria by his mother, a 47-year-old former punk rocker and perfume saleswoman for L'Oreal, Sally Jones. Jones had left the UK with her husband Junaid Hussain – a computer hacker from Birmingham who was killed by a US drone strike in the IS (Daesh) stronghold of Raqqa in August 2015.
Jones, now known as Umm Hussain, has since boasted of impending attacks on the West and how she longs for paradise after being killed in battle.
Joe is the youngest of her two children which she took to Syria in 2013.
The light-skinned boy was dubbed Abu Abdullah Al-Britani in the IS propaganda video.
This week his grandparents told the Daily Mail how his transformation from "kind" kid to IS killer had left them devastated.
The anonymous pair said they do not think that they will ever see their little grandson again and were horrified by the footage of him in IS fatigues. His grandma has revealed how she felt "sick to the stomach" and asked, "If there is a God, why can't he stop it?"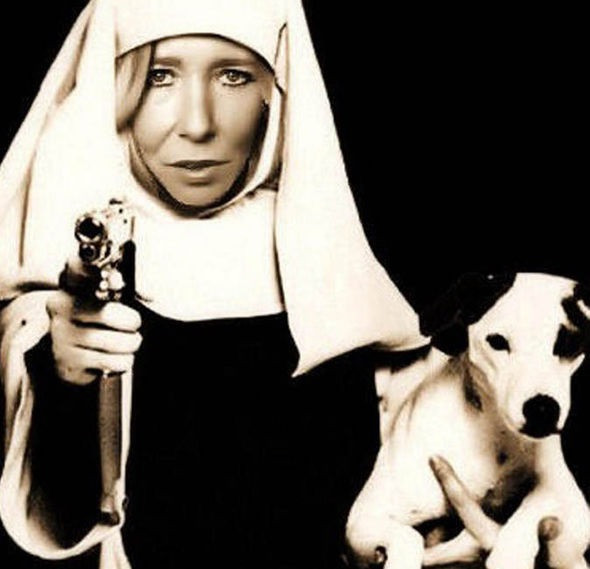 Family friends told the newspaper: "It's worse than being in mourning."
"It's worse than being in mourning. They love Joe and miss him but are scared of the forces that have turned him. His grandmother has lost her grandson. She doesn't think she can do anything to get him back, and even if he does come back he's not the same boy who went out there."
In May this year Jones claimed on Twitter that London would come under attack in the summer: "To be honest, I wouldn't go into central London through June… or even July well to be honest, I wouldn't go there at all especially by Tube."
Jones – previously dubbed Mrs Terror – added in a further tweet: "England… Boom" before her account was suspended by site's administrators.