The Islamic State (Isis) has claimed responsibility for a triple shooting that injured two police officers and a bystander in Copenhagen earlier this week. On Wednesday (31 August) two police officers were shot, one in the head and the second in the leg while they engaged in "routine work" in the Christiania district.
The suspected assailant, Mesa Hodzic, was critically injured in the ensuing shoot-out with officers and died on 2 September in Copenhagen's university hospital. The 25-year-old was a Danish citizen who came to Denmark from Bosnia at the age of four.
Christiania is known for its drugs trade, and for its rainbow-coloured hippie houses, with booths openly selling cannabis. Hodzic is rumoured to have worked at one of these booths that was latterly torn down by police.
In a statement released through its Amaq online propaganda agency, Daesh (Isis) described the attacker as a "soldier of the Islamic State". They added that he was responding to calls for followers of the terrorists to carry out attacks against the west.
The claim was rebutted by police in the Danish capital who tweeted: "Still nothing in the investigation that suggests that the perpetrator's actions were influenced by his sympathy for IS".
Christiania, is known locally as Freetown Christiania, and is a self-proclaimed autonomous neighbourhood of around 850 residents. Cannabis is tolerated in the area with stalls in the infamous "Pusher Street" offering drugs to visitors – it is in one of these stalls Hodzic was believed to have worked.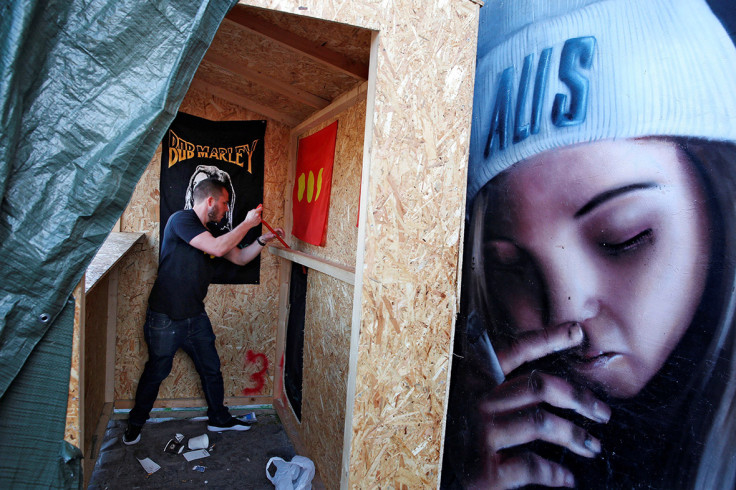 In an earlier statement Police in the city said: "He apparently has ties to [militant Islamist group] Millatu Ibrahim and sympathies for Isis", but there was "no evidence that [his alleged terrorist sympathies] has influenced the shooting incidents."
Millatu Ibrahim is a Salafist organization outlawed in Germany since 2012 because of their links to violence. One of their notable members include German rapper Deso Dogg, or Denis Cuspert, who has been dubbed the "Isis Goebbels" due to a series of propaganda videos. He fled to Syria to fight with IS and is thought to be dead in a US air strike.
The now-deceased IS spokesman Abu Muhammad al-Adnani, who was killed in an air strike in August, had previously urged attacks against the west. Adnani featured prominently in audio recordings and videos calling for lone wolf attacks on the West.