An infamous British jihadi bride who joined the Islamic State (Isis) with her husband has warned of a terror attack on London this coming summer. Sally Jones, a mother-of-two and former punk rocker from Kent, converted to Islam after meeting her jihadi husband online.
The 46-year-old has found her way onto the UK government's list of most dangerous extremist recruiters and has previously urged attacks on RAF bases and the Queen on VJ day. Her jihadist husband, Junaid Hussain - a computer hacker from Birmingham - was killed by a US drone strike in the Isis (Daesh) de-facto capital of Raqqa in August 2015.
She is believed to have travelled with her husband, plus her 10-year-old son, to Syria in 2013, leaving her eldest son behind in Britain. Junaid had once led a group of IS hackers and had reportedly asked the group's followers to use Twitter accounts to spread Isis propaganda.
Now Jones, also known as Umm Hussain, has also began spouting Isis propaganda with a number of chilling tweets aimed at scaring civilians in the UK. She claimed on Twitter that: "To be honest I wouldn't go into Central London through June ... or even July well to be honest I wouldn't go there at all especially by Tube."
Jones - previously dubbed Mrs Terror - added in a further tweet: "England... Boom" before her account was suspended by site's administrators.
She is believed to be taking refuge with her son in the Isis-held city of Mosul, northern Iraq, and even posed for a photograph of herself dressed in a black burqa, claiming she was near the Tigris River. "A picnic and a paddle in the Tigress (sic) — just beautiful," she declared.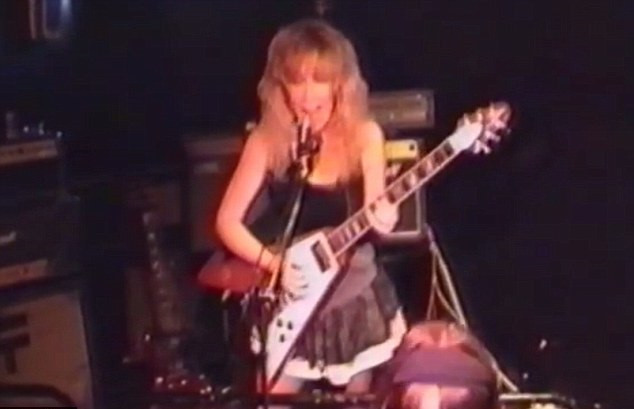 Her 19-year-old son's girlfriend is said to have given birth in 2015, making Jones a grandmother, but despite this she still affirmed that she wants to die — preferably in a suicide attack. "I know what I'm doing. Paradise has a price and I hope this will be the price for Paradise," she had previously said.
Jones has also urged British women to carry out attacks on civilians in the UK during the period of Ramadan, which runs from 5 June to 5 July in 2016. In another tweet, posted in October 2015, she wrote: "I'm gonna come back & expose some more of your military America & I'm gonna prove to you how social media will be your downfall."