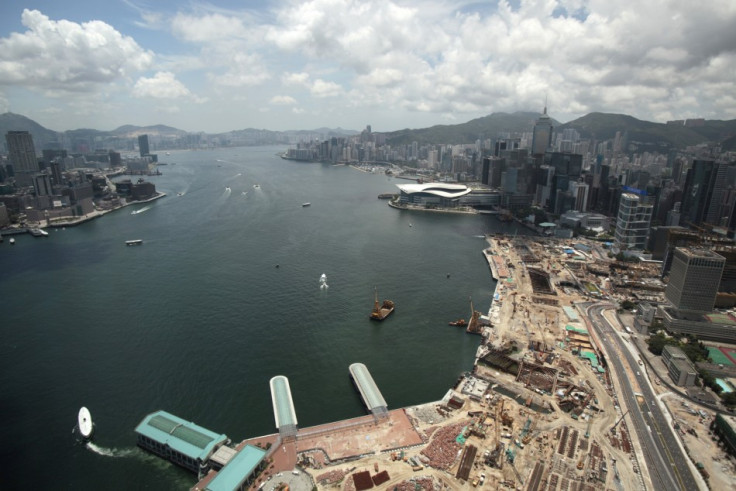 A British woman has won a landmark legal challenge allowing her residency in Hong Kong with her same-sex partner, in a ruling that may make it easier for gay couples to move to the Asian financial centre.
Hong Kong's Court of Appeal has overturned a lower court's previous judicial review, which concerned a woman only identified as 'QT'.
The higher court ruled that QT faced discrimination from an existing immigration department rules denying her a spousal visa to live and work in Hong Kong because the city does not recognise same-sex marriage.
The ruling from the three judges in the Court of Appeal caps a battle QT and her partner have waged over many years to be given the same treatment as tens of thousands of other expatriate workers, who are allowed to bring their heterosexual spouses to the former British colony.
QT and her partner married in a civil partnership in England in 2011 and moved later that year to Hong Kong after her partner was offered a job. QT applied for a dependent's visa but was rejected on the grounds that she was not considered a spouse, and since then has spent her time in Hong Kong on a tourist visa.
Under the territory's immigration policy, "each foreign worker is only entitled to apply to bring one spouse to join him or her in Hong Kong".
But the new ruling one of the judges, Justice Andrew Cheung, said: "Whether that spouse is of the same sex or different sex is neither here nor there. In terms of quality, whether the spouse is heterosexual or gay cannot possibly be relevant."
Hong Kong is home to a sizeable number of expatriate workers employed as bankers, lawyers, teachers, accountants, pilots and other skilled staff.
In a sign of the case's importance to Hong Kong's financial community, a dozen global banks and fund managers, including Goldman Sachs and Morgan Stanley, threw their support behind QT and sought to present their views to the court.
Hong Kong is the third largest stock market in Asia in terms of value coming behind markets in Tokyo and Shanghai – and the sixth largest in the world.