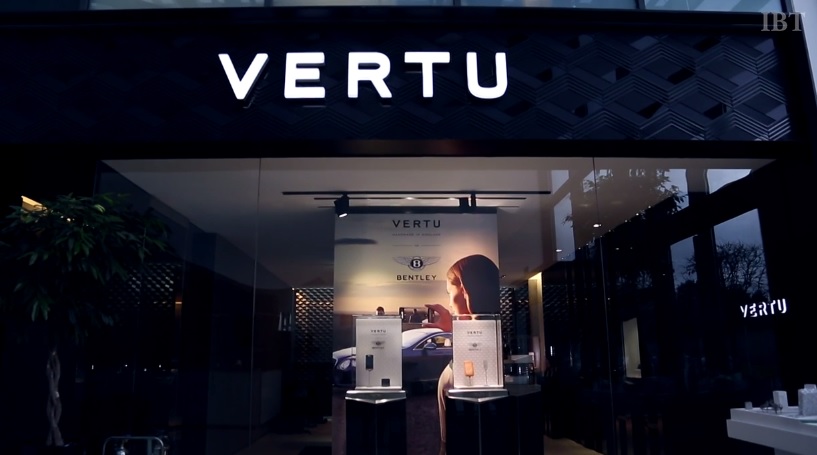 Luxury British-based phone maker Vertu is to be wound up and its factory closed after its owner's bid to buy it out of bankruptcy failed, putting 200 employees out of work.
Based in the rural Hampshire town of Church Crookham, Vertu's British factory was more of a workshop, where staff assembled titanium, jewel-encrusted mobile phones by hand, personally signing each phone.
Sold at a boutique shop in London's Mayfair, as well as through outlets in Selfridges and Harrods department stores, Vertu phones started in excess of £5,000 and stretch to well over £20,000. The company once sold a series of eight phones for £213,000 apiece.
Vertu's collapse comes as owner Murat Hakan Uzan, a Turkish exile based in Paris who bought the company in March, attempted to buy the business out of administration for £1.9m, but this was rejected in the High Court on 12 July, as its accounting deficit ran to £128m, according to the Telegraph.
The company's liquidation will likely result in the loss of 200 jobs from its Hampshire factory, while the fate of staff in hundreds of Vertu outlets around the world remains unknown.
Vertu was believed to be in a dire financial position in late 2016, several months before Uzan took it over from its previous owners, a Chinese company called Godin Holdings. Before that, it was owned by Swedish private equity group EQT, which bought it from Nokia in 2012 for €200m (£176m). Vertu was founded at Nokia in 1999 and began selling phones in 2002. Just 500,000 Vertu handsets have been made since.
Uzan will retain ownership of the Vertu brand, technology and design licenses and plans to rebuild the company, a person familiar with the situation told the Financial Times.
Vertu, criticised by the technology press for selling outdated handsets wrapped in luxury materials, had not launched a new product since 2015.
During a visit earlier that year, then CEO Max Pogliani suggested to IBTimes UK that his company was planning to enter the wearable market with its own luxury smartwatch. Such a product never arrived, and instead the company continued to sell its Signature range of basic phones and lines of smartphones called Signature Touch, Constellation and Aster.
A spokesman for Vertu said: "Our best efforts to achieve a pre-pack administration have failed because the financial requirements specified within the negotiations went beyond the point where the new company had a chance of financial viability. No other part of the group is affected by this development."