Luxury phone maker Vertu bought by exiled businessman once sued by Trump and Nokia
Controversial Hakan Uzan-owned company purchases British manufacturer for £50m.
Luxury phone maker Vertu has been sold in a reported £50m ($61m) deal. The purchase shifts control of the Hampshire-based manufacturer and its decadent devices to Baferton – a Cyprus-registered company funded by a member of a Turkish business family that is no stranger to controversy and litigation.
Baferton's multimillion acquisition sees Vertu's range of ludicrously uneconomical, jewel-encrusted phones change hands for the third time since its establishment in 1998, with its previous owners, Chinese investment group Godin Holdings, having bought the former Nokia spin-off from a Swedish private equity group in 2015.
Despite continuing to release devices since its halcyon days under former CEO Max Pogliani, the Vertu brand has drifted into relative obscurity in the mobile sector, with dwindling appeal for its expensive, aspirational phones also attributed to large financial losses (Godin Holdings' last account filing in 2014 noted a loss of £53m).
The latest buyout, however, has placed Vertu back in the spotlight thanks to its new owner, Baferton, and finds itself connected to a collapsed Turkish business empire linked to allegations of fraud, racketeering and embezzlement.
That connection stems from Hakan Uzan, a member of the controversial Uzan family, who reportedly funds the firm from an unknown location. Hakan and other family members of the defunct Uzan Group conglomerate entered self-imposed exile in 2003 after the Turkish government seized its assets following a string of lawsuits and debts totaling a reported $6bn.
Alongside allegations of multibillion-dollar bank fraud, the Uzan Group also found itself on the receiving end of lawsuits from current US president Donald Trump over a property dispute, and, bizarrely, Vertu's initial owner, Nokia.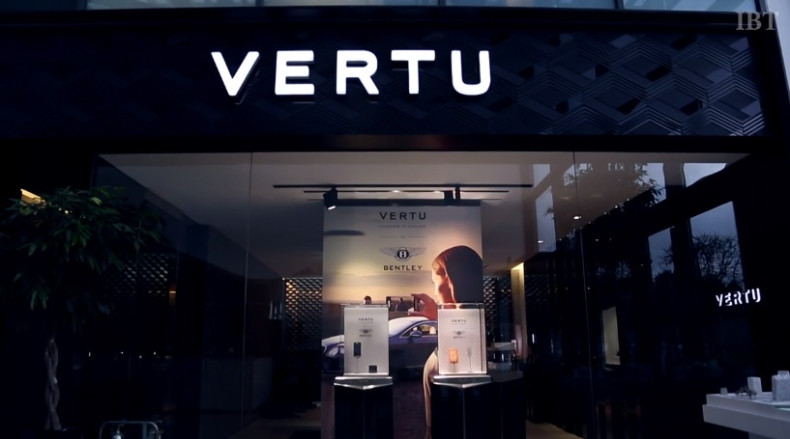 The latter lawsuit originated from funds the Uzan family borrowed from Nokia and Motorola to establish a mobile network in the 1990s. That network, Telsim, would eventually form the basis of Vodafone's Turkish wing, but not before Nokia and Motorola were awarded significant damages by New York courts.
Hakan has frequently claimed that the Turkish government's charges of embezzlement and fraud were politically motivated. Hakan was also found in contempt of court in Britain in a case relating to fraud charges in 2002, receiving a 15-month jail sentence in absentia before it was later successfully appealed.
In statement to the Telegraph on Vertu's future, Hakan Uzan said: "Vertu is a powerful brand with an acknowledged market niche. I look forward to working with the team and providing the investment to enable Vertu to realise its full potential."
What exactly the tumultuous past of its de facto owner means for Vertu is unclear. The last Vertu device, the Android-powered "Constellation", was announced in January 2017. Designed "for the global traveller", the Vertu Constellation sports a sapphire crystal screen, Dolby surround sound audio tech and an Italian-made leather finish, as well as Vertu's signature personal concierge service.
The company's previous flagship device, the Vertu Signature Touch, was initially priced at £8,500 before entering quintuple-digit territory with a 4K camera-toting incremental upgrade. In an interview with IBTimes UK, Vertu's then-CEO Pogliani hinted that some custom-ordered Vertu devices have sold for six (and potentially seven) figure sums.