A £20,000 Rolex doesn't tell the time better than a Casio. A £4,000 pair of John Lobb shoes don't make you walk better than a pair of slippers. A £6,000 Mont Blanc pen won't make your writing better than a Bic biro - and a £25,000 Vertu mobile phone doesn't improve your phone calls.
But to think buying any of these luxury items will bring a performance gain over cheaper alternatives is to miss the point. These luxuries sell because they offer a unique experience for those who put quality and exclusivity above everything else.
As Vertu CEO Massimiliano Pogliani tells IBTimes UK, "no one needs one of these phones," they buy them - anywhere between £4,000 and £25,000 before you explore the bespoke options - because they admire the way they are built and the materials they are crafted from.
On a tour of the Hampshire factory and headquarters, head of design Hutch Hutchison - Vertu's fifth employee - refers to the company's Signature handset as its "grand complication" in the same way a Swiss watchmaker would describe the movements of its most intricate flagship.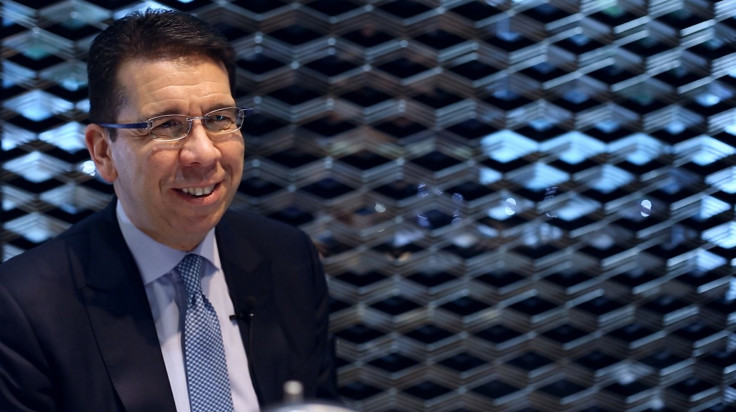 An emotional purchase
Despite the gold, ruby, diamond and purple lizard skin options, Pogliani insists his phones are not for those who want to show off. "[They buy our phones] because they like the object, it's not about showing you are a wealthy person."
"It's an emotional purchase," Pogliani continues. "We don't want to be the phone of everybody, we want to be the phone for people who appreciate these small details."
Such small details include the Signature's five carats of ruby bearings, used to ensure the keypad clicks smoothly up and down; everyone else uses rubber or plastic. Where Apple tried and failed, Vertu has already used unscratchable sapphire crystal instead of glass for several years.
These details attract return business. Some customers own collections of Vertu phones and ask for each to be assembled by the same employee - a request simple to prove, as every phone has the laser-etched signature of whoever made it on the back.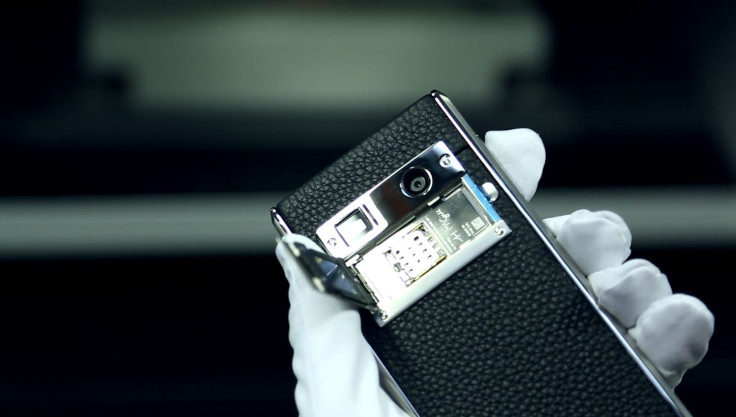 A child of the Nokia boom years
Created as a Nokia company in 1999 and selling its first phone in 2002, Vertu was sold off to a private equity firm in 2012. Although secretive about its finances, Companies House records show Vertu took £133.7m in revenue for the 2013 financial year, with an operating loss of £15.2m.
Taking Pogliani's estimated average price of £5,000, this translates to around 26,700 annual sales. Vertu says it has sold 400,000 handsets since 2002.
The company has 1,000 employees, sells phones through 500 retail outlets around the world, and has seen the strongest growth in the new-money economies of Russia and China.
Vertu currently sells four models - the Signature, Signature Touch, Aster and Constellation - and each is available in a range of colours, plus options to change the metals, add diamonds and rubies, and change the buttons and keys. All but the Signature run Android, and the Signature Touch has a specification sheet to rival the best from Samsung, Sony and HTC.
But for those who want more, they can meet the Vertu team and create a handset completely unique to them. This starts at bespoke colouring and a laser-etched monogram, but can escalate quickly into the stratosphere. Vertu once sold eight phones for £213,000 apiece, and when asked if seven figures was possible, Hutchison merely smiled, before confessing he wasn't allowed to say.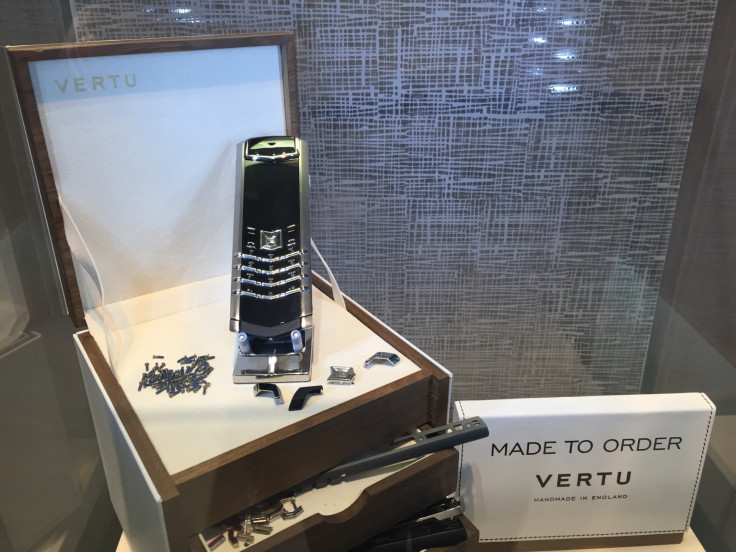 Introduced in 2002, the Signature (above) is a candybar-style handset with a small screen and physical keypad; despite its archaic design and limited functionality, the phone accounts for nearly 30% of Vertu's sales.
Pogliani explains the typical Signature owner as someone who "wants a simple phone with one week of battery life. They don't want the internet, they just want to call [because] they have people sorting out other things for them; this is a very top elite of people."
Rivals
Described by its Italian boss as "a luxury company which happens to make phones," it isn't easy to compare Vertu with Apple and Samsung, no matter how much gold colouring the technology companies use. "It's like comparing a Mini and a Bentley. They are two excellent products but for two different people, two different [market] segments. It would be a mistake for both to try and enter in the space of each other."
With prices starting from £4,200, Vertu doesn't have any direct rivals in the technology space. Instead, Pogliani has a different view on what his products are competing against. "A bottle of fine wine, a nice vacation, a hotel, a new suit, a pair of shoes...mixing together an object with experience is our true competitor."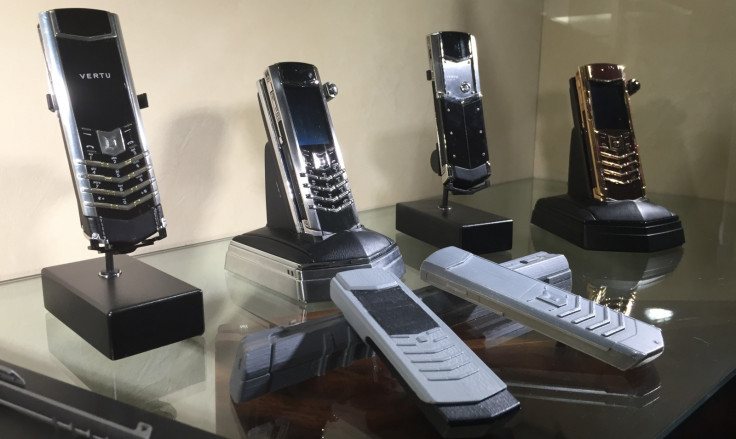 Concierge
The Vertu experience goes much further than opening the box and holding a phone crafted from gold, titanium and alligator skin; every Vertu comes with access to a concierge service which, according to Hutchison, "will do anything as long as it's legal."
Want a table at The Ivy tomorrow? Call the concierge. Need private security to keep an eye out while you have lunch? No problem. Fancy a drink at an exclusive members' club, but aren't a member? Concierge will get you in.
You can also use concierge to charter private planes, buy exclusive gifts for your friends and family, and even have your entire wedding taken care of. Vertu doesn't take a cut from each request, but does charge a basic fee of £2,000 per year after your free 12 month trial ends.
But as with the phones themselves, the concierge service can be improved for an undisclosed fee, right up to providing each customer with their own private 'liftestyle manager' who will take care of their every need.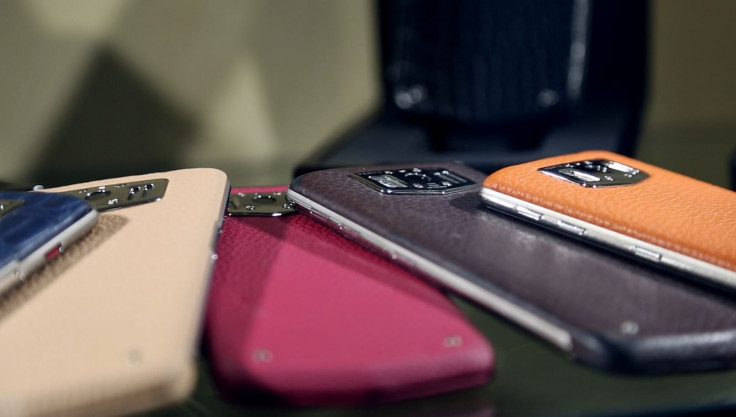 Wearables
Being able to charge more than Apple would dare to dream of, together with having extensive knowledge of the luxury market, surely Vertu is in the ideal position to sell a premium smartwatch?
Pogliani said cautiously: "For me, more than simply talking about watches there is the category of wearables [and this] will be interesting in the future... but for me it's not just about the watch, it's what you do. Big data, what you capture and what you do with this data, will be more important; connecting all the devices, this will be the future and then we will be working on that, trying to give our answer."
When pressed, the CEO admitted: "We are looking at that space, yes, but I don't want to jump into that too fast because we have to find the right answer and the right product for Vertu."
I ask about a Vertu smartwatch for a third time and Pogliani says, with a laugh and a wink, "we'll see."