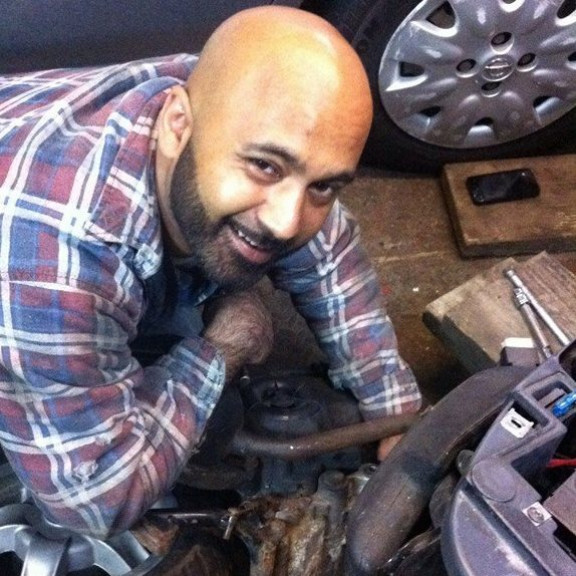 A man from the UK will face jail time after treating his Pakistani wife as a slave to the point where she tried to kill herself. Auto-mechanic Safraz Ahmed threatened his wife with rape and murder if she tried to escape his house in Charlton, south-east London.
He is now being charged with conspiracy to hold a person in domestic servitude, making this the first case in the UK involving a husband and wife. Sumara Iram, from the Punjab province in Pakistan was brought to the UK in 2012 after an arranged marriage to Ahmed in 2006, which he refused to consummate.
Following her move, she was told she was there mainly to take care of his mother and tend to the chores. She was beaten up regularly and made to wash up in the garden.
According to reports, Iram said, "His sister would come with her children and I was made to carry luggage, serve drinks, cook, clean and change the babies' nappies." She claimed that she was locked in the house, her cell phone was taken away from her and she was told that if she tried to run away, "black men, white men, would rape, kidnap or murder me".
Ahmed, 34, initially denied the charges but later changed his plea to guilty and will face jail time after the case goes to Woolwich Crown court. During a beating in February 2014, Iram was left with a broken nose and she tried to run onto the road to escape the violence.
"When he hit me in the eye and nose I thought I was going to die. My mother-in-law was there standing by but said nothing," the Daily Mail reported her as saying. Seeing her condition, neighbours called the police but she was unable to make a formal complaint due to her inability to speak English.
Driven to desperation, she allegedly took an overdose of pain-killers and was taken to her brother-in-law's house for safekeeping. It was there that she managed to call the police and was later rescued.