British MPs appeal to end US extradition battle of 'hacker' Lauri Love
Lauri Love, 32, should face trial for any alleged crimes in the UK, MPs' letter argues.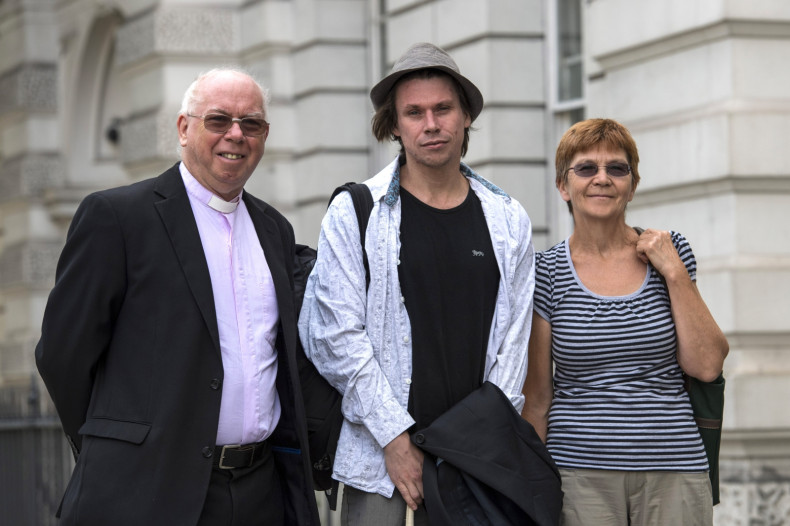 More than 70 British MPs have pledged support for Lauri Love, an alleged computer hacker currently battling extradition to the US – where he faces up to 99 years in prison.
A letter sent on 17 November, addressed to UK prime minster Theresa May and attorney general Jeremy Wright QC, argued Love should be tried for any alleged crimes in the UK.
The appeal comes as his next hearing approaches, scheduled for 28-29 November in London.
Prosecutors have claimed that Love, 32, from Suffolk, should be sent to the US for his alleged role in a hacktivist campaign back in 2013 that targeted the FBI, Nasa and the defence department.
The alleged hacker has been diagnosed with Asperger Syndrome, depression and antibiotic-resistant eczema.
The letter read: "If Mr Love has committed a crime, he should be prosecuted and justice should be served.
"We believe that if he is extradited, there is a great probability that he will end his own life.
It added: "Why is the United States insistent on Mr Love's extradition despite the UK having a proven track record of appropriately prosecuting, sentencing and rehabilitating individuals who have committed computer hacking offences against the US?"
It asked the UK attorney general to ask his American counterparts to cede jurisdiction in the case or to help "facilitate a deferred prosecution agreement".
The Courage Foundation, which manages Love's support campaign, welcomed the letter and criticised the government for failing to appeal the case to the Trump administration.
"To the best of my knowledge, and that of Lauri's legal team and his family, the UK government has not made any kind of representation to Donald Trump asking for us to be able to try Lauri here instead of him being extradited to the US," said the foundation's Naomi Colvin.
"More than a hundred MPs signed a letter to Barack Obama last year about Lauri and I don't think the government did anything to act on those concerns either," she added.
In November 2016, UK home secretary Amber Rudd brushed off health concerns and signed off on the extradition. But Love told IBTimes UK in an interview last year he didn't intend to reach America.
"If I am put on a plane there is no light at the end of that tunnel," he said.
"I will do everything at my disposal to avoid being kidnapped. If need be, that means taking matters into my own hands, which I can't talk about too much because it's a good excuse for them to lock me up. All of this was argued in my extradition hearings."
Lauri Love's appeal hearing will be heard at London's Royal Courts of Justice.