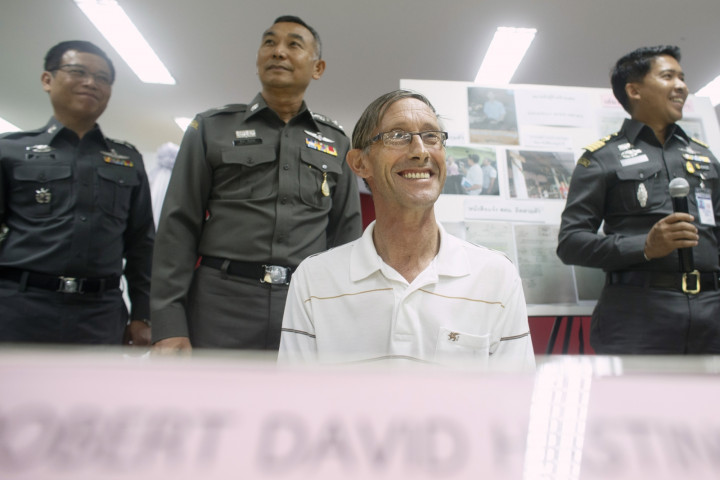 A British man working at a language school in Thailand has been arrested on suspicion of child sex offences.
Robert David Hastings, 61, faces extradition proceedings on 12 allegations of child sex abuse against girls in Britain aged under 14.
Hastings has been working as a teacher at a school in Udon Thani, a north-eastern province of Thailand, after arriving in the country in 2005.
He denied the allegations at a news conference in the capital city Bangkok, during which he cracked jokes with police officers.
"Why am I being arrested in England?" Hastings said. "And I'm happy to go back and find out. I know I have done nothing wrong."
Immigration inspector Pariwat Satchaphan said: "'He has been charged by British police authorities for indecent actions - 12 accounts - to children under 14 years old."