Who was William Vahey? Paedophile Teacher Who Drugged and Abused Children on Four Continents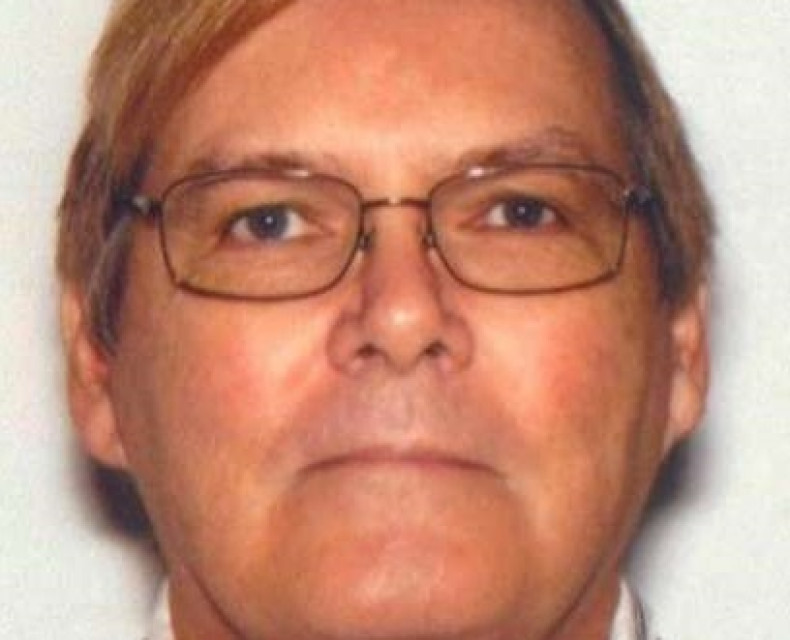 The FBI has launched a worldwide appeal asking for help to identify any potential victims of paedophile teacher William Vahey.
The 64-year-old killed himself last month after special agents sought a search warrant to access his USB thumb drive after an employee at the school he was working at filed a complaint.
Vahey's computer is alleged to have contained images of at least 90 children aged between 12- 14 being abused. The children were believed to have been drugged with sleeping pills. At the time the photos were taken, Vahey was teaching history and geography at the American Nicaraguan School in Managua, Nicaragua.
When the employee confronted Vahey about the images, Vahey said he was abused as a child and admitted to molesting boys throughout his entire life.
The FBI are now hoping to identify more potentials victims of Vahey's assaults during his 40 year career as a teacher. Special Agent Patrick Fransen from the FBI said: "I've never seen another case where an individual may have molested this many children over such a long period of time.
"I'm concerned that he may have preyed on many other students prior to 2008."
One of the school Vahey worked for, The Southbank International School in London, has already confirmed some of its pupils were molested by the teacher during his time there between 2009 and 2013.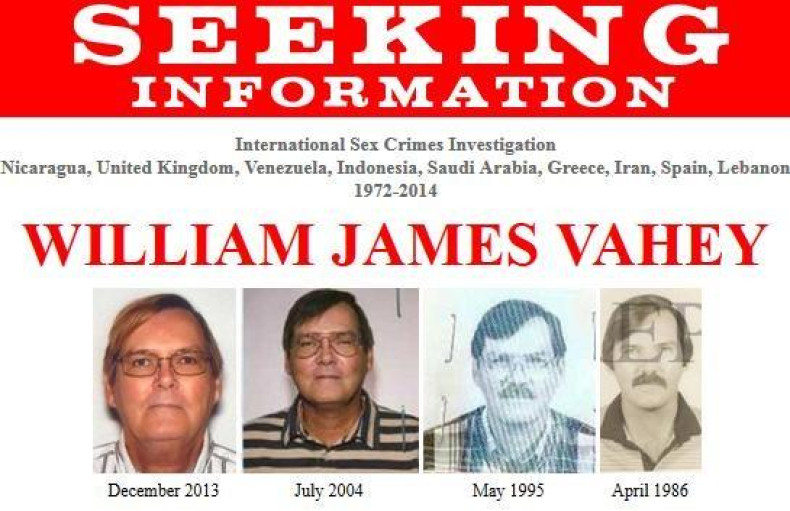 Who was William Vahey?
Vahey was born in New York and graduated from California State University, Long Beach, with a Bachelor of Arts in political science.
The serial paedophile began his offending in the 1960s. In 1969, Vahey pleaded guilty to one count of child molestation and was sentenced to 90 days in jail, followed by five years' probation.
Following his conviction, he was required to sign on California's sex offenders registry for the rest of his life. However, he failed to renew his registration in 1970 and began extensively traveling around the world.
He took up teaching positions at American international middle and high schools in countries in countries such as Venezuela, Indonesia, Saudi Arabia and Lebanon.
As well as taking on a series of teaching positions, Vahey would also identify roles which would allow him to get closer to children, such as basketball coach, student council adviser and cooking club adviser.
He also organised various overnight field trips with the pupils and take upon himself to organise sleeping arrangements for the children. It is at these specially organised trips in which the FBI believe Vahey committed his offences.
According to his resume, Vahey participated in student study tours across the world in countries such as Thailand, India, Egypt, Russia and Costa Rica.
After travelling all over the world, his final teaching job was at the American Nicaraguan School, in Managua, Nicaragua. His employment was terminated on 12 March after revelations about his offences first emerged. He was found dead in Minnesota nine days later.

Professional History 1972-2014
2013 - March 2014: American Nicaraguan School, Managua, Nicaragua
2009 - 2013: Southbank International School, London, United Kingdom
2002 - 2009: Escuela Campo Alegre, Caracas, Venezuela
1992 - 2002: Jakarta International School, Jakarta, Indonesia
1980 - 1992: Saudi Aramco Schools, Dhahran, Saudi Arabia
1978 - 1980: American Community School, Athens, Greece
1976 - 1978: Passargad School, Ahwaz, Iran
1975 - 1976: American School of Madrid, Madrid, Spain
1973 - 1975: American Community School of Beirut, Beirut, Lebanon
1972 - 1973: Tehran American School, Tehran, Iran