The world's second-tallest building isn't open to the public yet, but British photographer Paul Reiffer managed to get early access to the Shanghai Tower. The 128-floor skyscraper stands at 632m (2,073ft) high, and it is situated next to two more of the world's 20 tallest buildings, the Jin Mao Tower (420m) and Shanghai World Financial Centre (492m). Reiffer said: "It's a rather strange experience to be looking down on them – especially in a city where private aviation is pretty much illegal, meaning helicopters are a no-no."
Although the Shanghai Tower is smaller than the Burj Khalifa, the observation deck of Dubai's mega-structure is at 556m, while the Shanghai Tower's is higher, at 561m (and the photographer was higher than that). Perched at the very top of the megascraper, Reiffer managed to photograph the dizzying view with the 80-megapixel Phase One camera for a brief moment before the clouds closed in on him.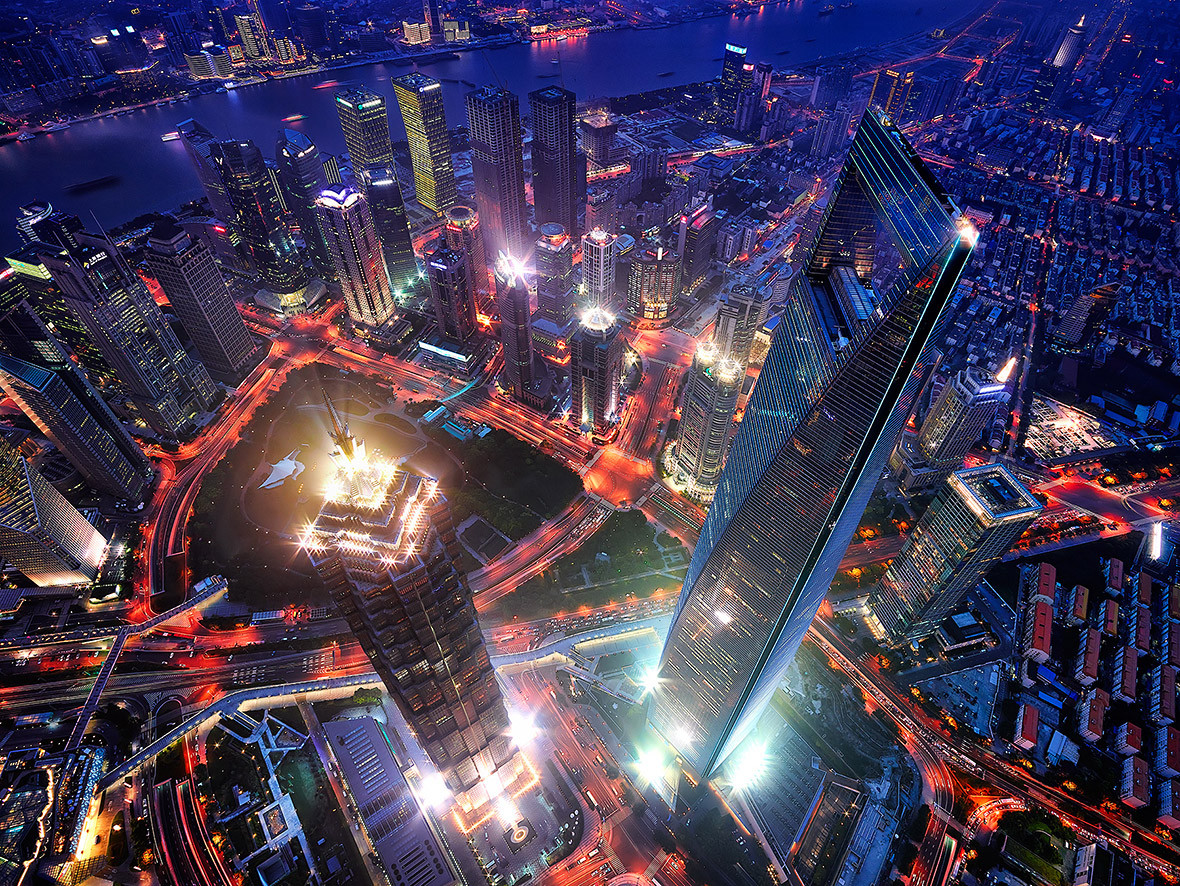 Reiffer uses one of the most advanced medium format cameras in the world, manufactured by Danish company Phase One. At 80 megapixels, it has one of the highest resolution digital sensors in the world (2.5 times larger than the ones found in high-end DSLRs), allowing him to capture extreme levels of detail.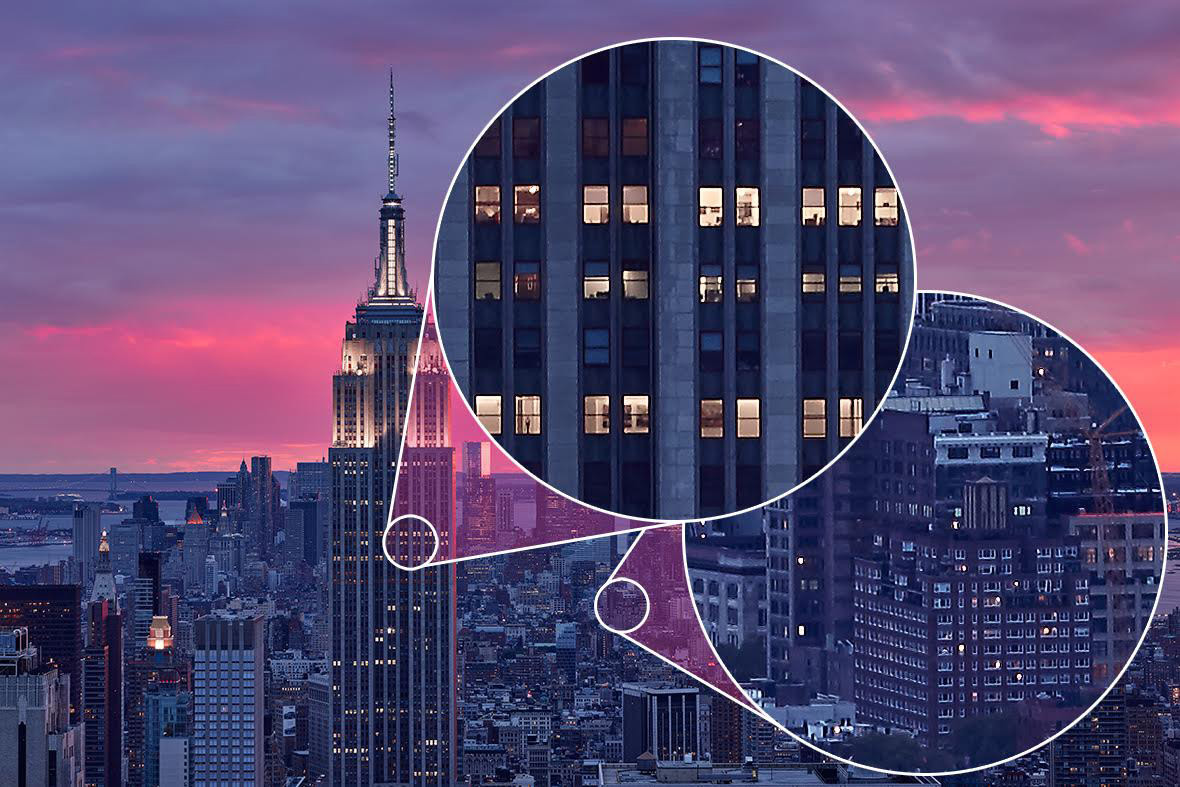 Reiffer is an award-winning landscape and cityscape photographer from the UK, currently based in Shanghai. Earlier in 2015, he was recognised with a Fellowship in the British Institute of Professional Photography (BIPP). He specialises in photographing cities at night. He has kindly allowed IBTimesUK to publish some of his nocturnal cityscapes. To see more, follow him on Twitter, Facebook or Instagram.