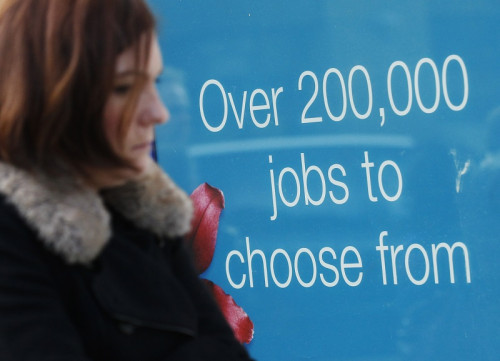 British recruitment giant Hays has seen its net fees rise by 3% in the three months to December – a further indication that the UK's job market is strengthening.
The firm, which places workers in areas such as finance, construction and IT, also revealed that permanent job placements grew faster than temporary ones for the first time in two and a half years.
The company reported strong growth of 10% in the UK and Ireland, driven by an improving private sector, notably in the accounting and finance and the construction and property sectors.
"In the UK, growth accelerated as we saw improved client and candidate confidence and we delivered a strong performance in all regions and specialisms," said Alistair Cox, chief executive of Hays.
He added: "As ever, activity levels at the start of the New Year will be an important driver of the Group's second half performance."
The region, which makes up 34% of the group, also saw continued broad-based improvement in activity levels in all specialisms and regions through the quarter, including the East, London, the Midlands, Northern Ireland, the North West and Scotland.
Each of these grew on a like-for-like basis by more than 10%, according to the recruiter.
Hays also said its private sector business in the UK and Ireland, which represents 70% of divisional net fees, saw its growth accelerated to 8% on a like-for-like basis.
The hike was driven by strong growth the company's largest specialisms, with net fees in construction and property increasing by an impressive 21% on a like-for-like basis and net fees in accountancy and finance increasing by 8% on a like-for-like basis.
The firm also disclosed that its public sector business across the region delivered another quarter of strong growth, with net fees increasing by 13% on a like-for-like basis.
The announcement is the latest information indicating that the UK's labour market is continuing to recover from the financial crisis of 2008.
The REC/KPMG Report on Jobs also noted a strengthening job market in December.
The latest unemployment figures, relating to the three months to October, revealed the UK's jobless rate fell to 7.4% - edging closer to the Bank of England's interest rate "threshold".
The central bank is set to reveal whether it has decided to increase interest rates – currently at historic lows of 0.5% - later today.