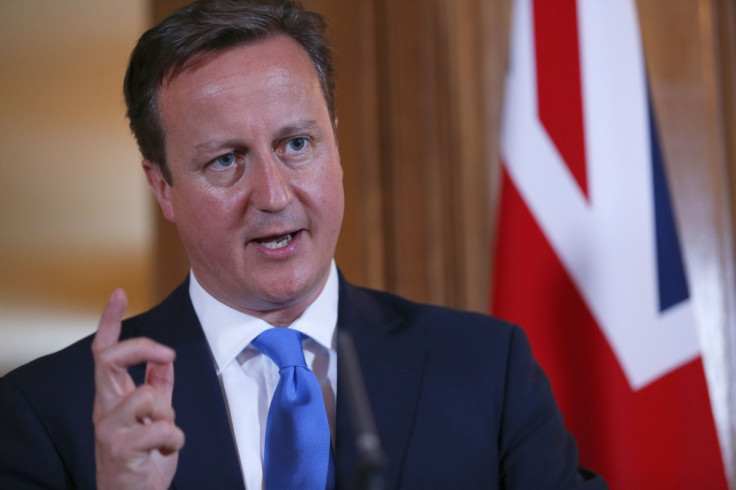 Campaigners are calling for Britain to pay Jamaica millions in compensation ahead of Prime Minister David Cameron's first official visit to the country. Downing Street said financial reparations or apologies are not appropriate due to the issue being centuries old.
However, the Caricom Reparations Commission referenced Cameron's connections to the slave trade through ancestor General Sir James Duff in the 18th century and called for Britain to acknowledge responsibility.
Sir Hilary Beckles, chairman of the commission, wrote in an open letter in the Jamaican Observer: "You are a grandson of the Jamaican soil who has been privileged and enriched by your forebears' sins of the enslavement of our ancestors ... You are, Sir, a prized product of this land and the bonanza benefits reaped by your family and inherited by you continue to bind us together like birds of a feather.
"We ask not for handouts or any such acts of indecent submission. We merely ask that you acknowledge responsibility for your share of this situation and move to contribute in a joint programme of rehabilitation and renewal. The continuing suffering of our people, Sir, is as much your nation's duty to alleviate as it is ours to resolve in steadfast acts of self-responsibility."
Professor Verene Shepherd, chairman of the National Commission on Reparation, urged Jamaican lawmakers to demand an apology. "What Britain has been doing is issuing statements of regret. A statement of regret is not an apology. An apology takes responsibility for the crime against humanity which slavery and the slave trade was. It would commit to repair the damage and it would also commit to non-repetition," Shepherd told the Jamaican Gleaner.
In February it was revealed that Cameron's cousin six times removed, General Sir James Duff, was awarded £4,101 - more than £3m in today's money - after he forfeited 202 slaves in Jamaica when slavery was abolished in 1833. Though slave owners were paid £2bn in compensation in today's money, former slaves were paid nothing.
Caricom, which represents 14 Caribbean states, is demanding billions in compensation from Britain, France, and Holland, an apology, and an assurance that slavery will never be repeated. The British government has said nothing on the issue since Tony Blair's 2007 statement expressing "great sorrow and regret" for the slave trade but stopping short of offering a formal apology.
Downing Street said the main purpose of Cameron's visit to Jamaica and Granada was to reinvigorate relations between the countries.
"This is a long-standing concern of theirs and there is a long-standing UK position, true of successive governments in the UK, that we don't think reparations are the right approach," said a spokesperson. "The PM's point will be he wants to focus on the future. We are talking about issues that are centuries old and taken under a different government when he was not even born. He wants to look at the future and how can the UK play a part now in stronger growing economies in the Caribbean."
Slavery was a major source of wealth in the British Empire, with slaves transported to work in sugar plantations in the Caribbean as well as in cotton plantations in the southern US states. It is believed that in the century up to 1810, British ships carried more than three million people into slavery.