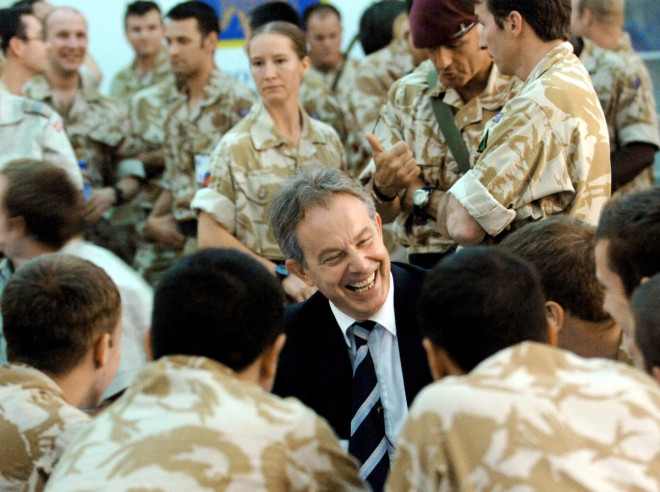 Britain's wars in Iraq and Afghanistan cost £29bn in government money and were strategic failures, a new study has found.
The 2003 invasion of Iraq fuelled the spread of radical Islam and terrorism in the UK and across the globe, according to the report by defence think-tank, (RUSI).
The study analysed the cost of UK military interventions since the first Gulf War in 1990-1991, up until the ongoing mission in Afghanistan.
The total cost of British wars in the past 24 years amounts to £34.7bn. ($58.1bn, €42.7bn.)
The campaign to topple Iraqi dictator Saddam Hussein and the subsequent occupation of Iraq led to the deaths of at least 100,000 Iraqis, while an additional 2 million were made refugees as a result of the violent conflict.
Since it was launched in 2006, Britain's campaign in southern Afghanistan's Helmand province led to a surge in opium production and increase in levels of violence.
These two campaign were the largest operations instigated by the British military since the end of the Cold War and were relative failures, in comparison with smaller campaigns in Sierra Leone and Bosnia.
"Far from reducing international terrorism... the 2003 invasion [of Iraq] had the effect of promoting it," the study concludes.
"The rise of al-Qaeda in the Arabian Peninsula (AQAP) was a reaction to this invasion, and to the consequent marginalisation of Iraq's Sunni population.
"Today, AQAP and other radical jihadist groups stretching across the Iraqi-Syrian border, pose new terrorist threats to the UK and its allies that might not have existed, at least in this form, had Saddam remained in power."
The situation in Afghanistan was better, although little has been achieved to reflect the vast amounts of money spent, according to the investigation.
RUSI director-general Professor Michael Clarke, said there was "a conspiracy of optimism that produced both a political and a military hubris that gave UK forces too much to do with too few resources".
Clarke believes that Britain will continue to involve itself in military conflicts in the future, undeterred by the high-cost and high-profile failures.
"Allowing for the disappointments involved in the second phases of Iraq and Afghanistan, however, it is unlikely that we have seen the last of UK expeditionary operations in the present era," he added.
The audit was released as US President Barack Obama pledged to keep 9,800 American troops in Afghanistan beyond the end of the year.