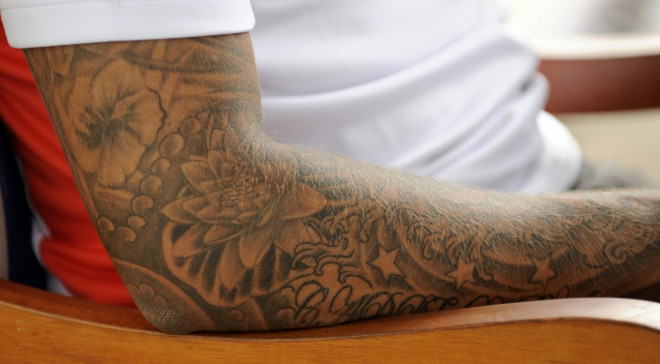 A British woman has been arrested in Sri Lanka for having a tattooed Buddha on her arm, and will be deported because it shows disrespect towards the religion.
Michele Calmon, 37, was detained at the Katunayaka international airport in the capital city of Colombo, shortly after she arrived from India. She had planned to visit several other countries in the region.
The Sri Lankan Police said in a statement that she was presented before a magistrate who ordered her immediate extradition, according to AFP.
The court saw the tattoo of Buddha sitting on a lotus flower on her hand, and deemed it against the tradition of Buddhism.
No specific charges were levelled against her, but she was handed over to the Mirihana detention camp for deportation.
Over 70% of Sri Lanka's population follows Buddhism. A 2008 Gallup poll ranked the country the third most religious in the world with around 99% of the population saying religion was an integral part of their life.
About 100,000 Britons visit Sri Lanka every year and account for 10% of the tourism traffic in the south Asian nation.
Scores of tourists have been accused of showing "disrespect" to Buddhism in the past, and fined or detained over similar complaints.
In February last year, a woman from the Netherlands was arrested in central Sri Lanka for tattooing a large image of Buddha on her back. She was fined and released later.
Three French tourists were sentenced to six months in prison for taking photographs while kissing a Buddha statue, although their term was subsequently suspended.
Interestingly, US rap star Akon was denied a visa in 2010 after locals protested over one of his videos showing scantily clad women dancing in front of a Buddha statue.