As London Fashion Week gets under way, the fashion industry, as much as the catwalk, is in the spotlight. It is an industry that has long sparked controversy over the representation of women's bodies and the influence this has on everything from self-esteem, through to gender equality.
In an age when the status quo is being challenged from all directions, we are at a tipping point in consumer attitudes, and smart retailers should be leading the debate to revolutionise size and shape in fashion.
Despite the emergence of multi-channel retail, digital disruption and the array of choice on the high street, shoppers in the UK and around the world are still expected to buy clothes according to rigid and outdated size definitions.
This is perverse given the change and innovation being lead from the top of the fashion industry. Opinion formers like Edward Eninful, British Vogue's new editor, are beginning to expand what was a narrow industry world-view and to start powerful conversations about inclusivity and diversity. In recent years, we have seen female influence, rather than image, celebrated in fashion magazines, with Michelle Obama and Adele both featuring on the front cover of American Vogue.
This powerful shift is coupled by designers taking important steps to act more responsibly and represent real women. At the end of last year, the French fashion powerhouses LVMH and Kering announced they will be banning size zero, while at recent Fashion Weeks, those treading the pavements are often the real stars, over those who tread the runways, with the explosion of fashion blogging and the use of 'real women' in campaigns.
In 2016 designers such as J.Crew, Tracy Reese and Christian Siriano adorned New York catwalks with 'real women' instead of models. Charities such as All Walks have also been set up to recognise body diversity and support design for real bodies.
This progress, unthinkable years ago, should be celebrated. But the truth is, the retail sector still has a huge iceberg ahead when it comes to the way it deals with size and shape.
Fashion is undergoing a digital revolution. The way customers are buying and searching for clothes is changing. In an era of convenience, where customers are able to get what they want at the touch of a button and fashion is no longer homogenized, the retail technology industry stands apart as outdated.
Why do consumers still need to fit into the industry's entirely arbitrary definition of 'normal' size? And how much longer can retailers expect people to accept this is 'just the way the industry is'?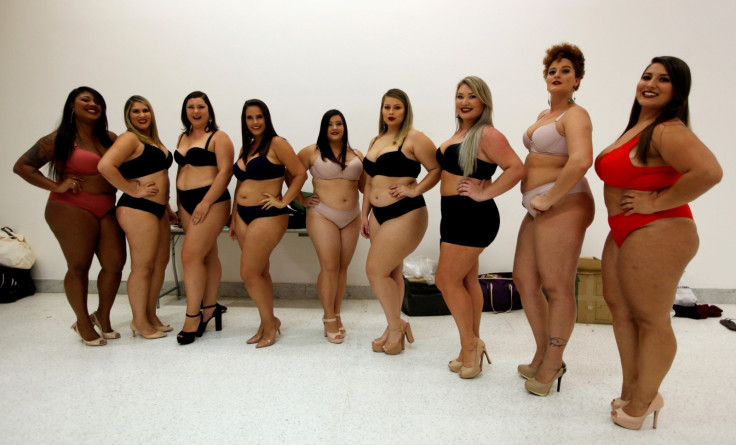 Body shape can range from pear to inverted triangle, yet clothing is still designed and scaled to the industry's definition of 'average', meaning that consumers often feel certain clothes are off limits if they don't fit the standard mold. Online shopping has until now resulted in shoppers bulk buying to find the right size and returning the unwanted clothes.
We know that many shoppers are buying clothes that don't fit, with two thirds of size 8 shoppers buying the wrong size. This is set against a backdrop where women in the UK have one of the lowest self-esteem scores in the world, with just 20% saying they liked the way they looked.
The technology is there to change this and is being embraced all over the world from Korea to India, but the UK is lagging behind. We are close to being able to make made-to-measure clothes at ready-to-wear prices, but so far from being able to take advantage of it.
To seize the market opportunity, the fashion industry needs to disrupt the way that it defines size to instead focus on body shape. By harnessing data, retailers can have a true understanding of the size and shapes of their customers, not just idealized stereotypes, and respond to and predict market demand.
And by embracing technology like advanced computer visualisation, retailers and fashion houses can democratise fashion for consumers and inspire greater confidence and customer satisfaction, and ultimately sales.
Personalization is the future of fashion. User-generated content has been used by retailers to much success. In 2009 Burberry brought high end to the masses with their 'art of the trench' coat campaign. The brand invited the public to upload pictures of people wearing the celebrated coat. As a result, Burberry's e-commerce sales jumped 50% and their Facebook follower count grew exponentially. More recently, JW Anderson asked members of the public to submit pictures for his Spring/Summer 2018 ad campaign with the slogan "Your picture / Our future".
This Fashion Week it is time for the industry to set the next consumer trends before it takes off without them, and shape up on clothing sizes.
---
Sarah Walter is Chief Creative Officer of London's leading retail tech start up, Metail and former Fashion Editor at Harper's Bazaar.
---