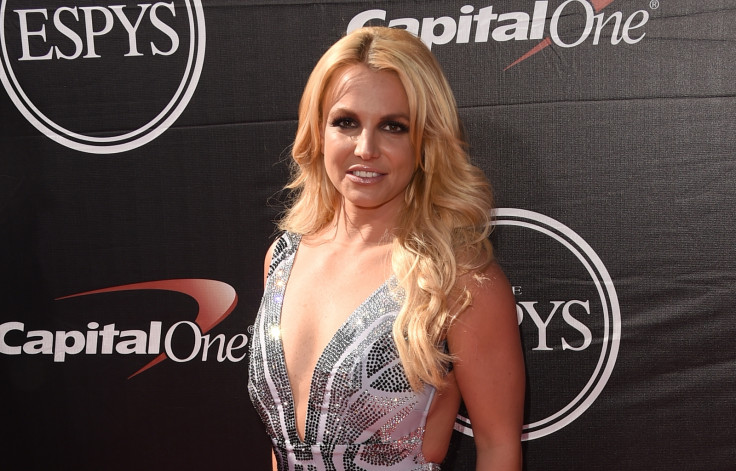 At the height of her career Britney Spears was the Princess of Pop – and it looks like she wants that crown back. The superstar has been fuelling speculation of a epic comeback with the release of some raunchy videos.
Although #ThrowbackThursday isn't for a few hours, the mother-of-two felt nostalgic and posted promos of her dancing suggestively in nothing but black lingerie to an upbeat version of her 2003 track Breathe On Me. She also showed off her toned abs and a large fake tattoo on the right side of her ribcage along with another big one on her upper-left thigh – before simulating a sex act.
The black-and-white clip was part of a series of short 15-second videos the singer posted on her page along with the caption: "Girls just wanna have fun Never released a video for this song . . . so decided to do a little tease on Instagram instead . . . enjoy!!"
Fans were blind-sided by the provocative display and headed to their keyboards and keypads in their droves to react. "She's definitely back! " one said, while another claimed: "There's nothing to you anymore Britney. Not an ounce of artistic inspiration. You look great... and that's it."
Spears, who is currently finishing up the final three dates of her Las Vegas residency before taking a break, recently confirmed her Piece of Me show is being extended for a further two years. "I'm not ready to leave Vegas yet! And I just really really love this show and this city," she said. "I'm so proud of the show, and my band, my dancers and my crew have all become such a family to me.
Spears added: "When it came down to me really having to make this decision, I just couldn't imagine ending my residency at the end of this year.