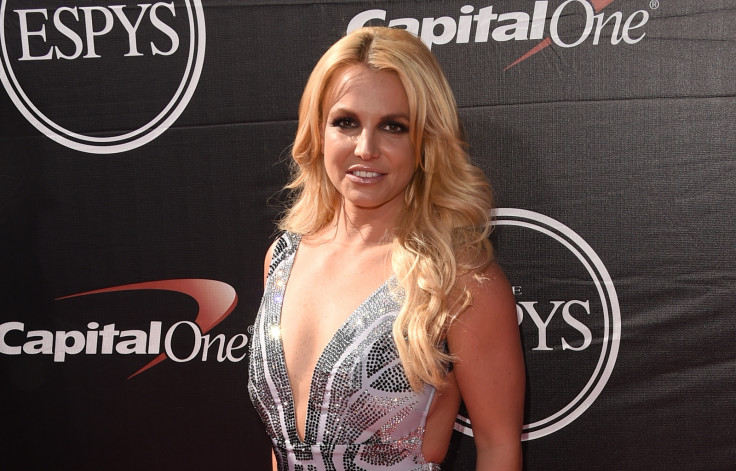 After years of being unlucky in love, it looks like Britney Spears has abandoned her hunt for Prince Charming. During a recent Las Vegas show, the 33-year-old singer, who was dressed in provocative leather bondage-style gear, had a message for the opposite sex.
"Men, frankly, can suck my f***ing toe," she told the audience as she strutted around the stage. And judging from her tone of voice she was very serious. A fan shared the feisty moment in a video to instagram, captioned: '"Men frankly can suck my f***ing toe..." @britneyspears #pieceofme'.
The onstage outburst comes just weeks after the Toxic hitmaker declared herself back on the market after splitting with 32-year-old producer Charlie Ebersol. The couple were last seen together in public on the red carpet at the 2015 Billboard Music Awards on 17 May, where he called her "the most beautiful" woman. For the ceremony she sported a gold-embellished gown while he opted for a blue blazer and white trousers.
In March, Spears, who once dated Justin Timberlake and was married to Jason Alexander and Kevin Federline, the father of her two sons, revealed that she was still seeking her "happily ever after", telling Closer magazine she would consider getting married again.
"I would love to. I believe in the fairy tale. Love is a hard one. I don't really understand love as far as relationships [are concerned]," she said. "With my kids it's just unconditional, and that's hard to find. It takes two people just loving each other a lot. Unfortunately I haven't been given that in a really long time."
In 2004, Spears famously married childhood friend Alexander in Las Vegas before the marriage was annulled after 55 hours. Later that year, she walked down the aisle with backing dancer Federline, with whom she has two sons − Sean, nine, and Jayden, eight − before the couple divorced in 2007. In December 2011, she became engaged to her long-term boyfriend Jason Trawick. The couple broke it off in January 2013.