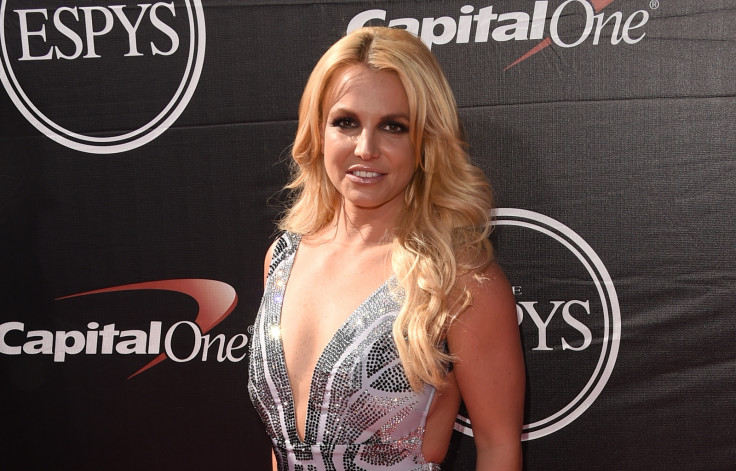 She's starred in various sitcoms including Will & Grace, Glee and How I Met Your Mother, but now Britney Spears has announced that she will be guest starring in CW series Jane The Virgin when its second season returns in October 2015. The singer will be reportedly playing herself, as a nemesis to existing main character Rogelio de la Vega, an egotistical telenovela star. At the moment, it's not been made official how many episodes she will appear in, but she sure is happy she's been cast regardless.
Spears was the first to break the news, sharing her excitement about her upcoming appearance on the series on Twitter, writing: "See u at the Marbella Hotel, @hereisgina @jaimecamil Guest starring on one of my favourite shows EVER @CWJaneTheVirgin #DreamComeTrue".
Shortly after the singer told her followers she was going to be joining the show, the cast also voiced their pleasure about the the news. Lead Gina Rodriguez tweeted Spears right back saying: "Literally fell out my chair @britneyspears I can not wait to work with you beauty! I'm covered in goosebumps. This is unreal!!!" Whilst Rogelio actor Jaime Camil replied: "You're the absolute best @britneyspears! It'll be a great honor to have you on the show! #DreamComeTrue for us." When a fan of the show asked Rodriguez to rate her excitement on a scale of 1-10, the actress swiftly responded: "1,000,000. Boom."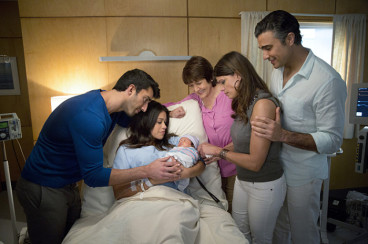 The programme centres around 23-year-old Jane Gloriana Villanueva, whose religious and traditional Latino family strongly believe that a woman should uphold her virginity until her marriage. But their hopes for their daughter are shattered when her doctor accidentally artificially inseminates her during an appointment. Not only does her new-found pregnancy cause her to deal with many surprising and challenging events in her life but she also soon finds out that the biological donor is a married, former playboy who just so happens to be her boss and her high-school crush.
Spears is scheduled to join the show in the fifth episode of season two states executive producer Jennie Snyder Urman. "Personally, after hearing about [Spears and Rogelio's] longstanding feud (from Rogelio's point of view), we are eager to hear Ms. Spears' side of the story, which we assume is quite different. #TeamBritney
"The quality of their interaction is a little bit in dispute between what Britney thinks and what Rogelio thinks," Urman added at the Television Critics Association press tour in Beverly Hills on Tuesday 11 August. "We'd written some stuff about what Rogelio had said about Britney, how he'd done a residency in Vegas ... so we when we found out she was a big fan, we said: 'Will you please, please be on the show?'" And luckily for everyone involved given their enthusiasm, the Princess of Pop evidently replied yes to that question.