Forecasters fear that whipping winds in the storm battering Britain could pose a threat to life.
The Met Office has upgraded the threat level from yellow to amber across northern England, Northern Ireland and south-west Scotland, and concerns have been raised that winds of up to 90mph (145kmh) could endanger life due to flying debris.
It comes after a day of power cuts afflicted parts of the country, with 12,000 houses in Northern Ireland and nearly 3,000 in England and Wales being affected.
Northern Ireland Electricity Networks said it restored supply to 10,000 properties the rest would be without power overnight on Tuesday (2 January).
The Met Office said the heavy gusts would sweep along the Irish Sea coasts and that there was the chance of injury from beach material being thrown across sea-fronts and roads.
"Some disruption to road, rail and air travel is likely and ferry services may be affected," it said.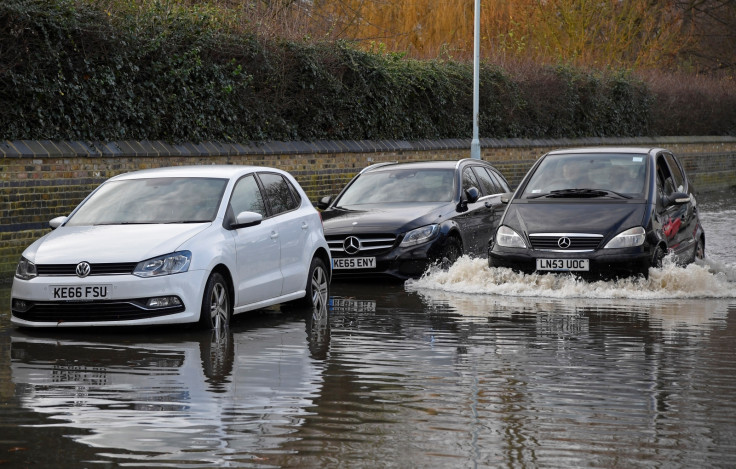 Meteorologist Emma Sharples said, according to the Mirror: "There is likely to be some disruption possibly to public transport, bridges and other public services such as mobile phones and people need to be aware that there could be debris as well."
Meanwhile, the Environment Agency issued 65 flood warnings and alerts across the country.
Carol Holt, from the agency, told the BBC: "Take extreme care on coastal paths and promenades, and don't put yourself in unnecessary danger trying to take storm selfies. If you're travelling, please check your route before setting off and don't drive through flood water."
The Dartford Crossing bridge was closed overnight on Tuesday due to the wind speeds. Vince Crane, of the AA, said drivers should be careful.
"Road conditions can quickly deteriorate during very heavy rainfall, with drains becoming swamped or blocked and standing water causing surface spray, reduced visibility and potentially leading to flooding."
The Met Office amber warning, running until 4am on Wednesday also warned of power outages and that there is a "good chance" mobile phone coverage could be affected.