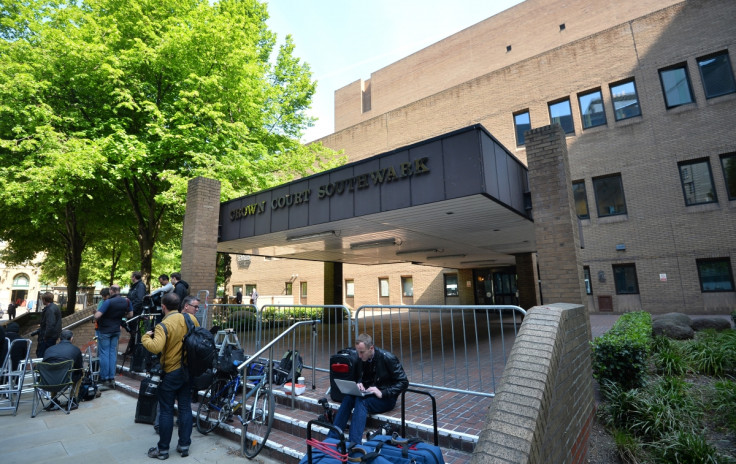 Prosecutors neglected to provide evidence to court that would could have proven the innocence of a businessman accused of sexual assault, in the latest blunder in a UK sex case.
CCTV footage taken from the Cirque Le Soir nightclub in London cast doubt over claims by a woman who has not been named that she had been hysterical after Valentin Krzyzyk, 27, allegedly lifted up her skirt and groped her.
The footage which showed her continuing to drink and act casually after the alleged assault was not shared with Krzyzyk's defence team, despite their requests and was only made available after the trial began at London's Southwark Crown Court.
Krzyzyk denied any contact with her and said he had merely told her to leave after she took a drink from his table in December 2016.
Footage showed her going over to door staff and getting them to eject him from the club. Because five seconds of footage were obscured, the jury still considered the case.
But the judge, Mr Recorder Michael Bromley-Martin QC, described this failure by the Crown Prosecution Service (CPS) to give the CCTV to the defence as "reprehensible" and demanded an explanation.
"For reasons that are not clear to me, even though that CCTV footage was produced by a prosecution witness and therefore an exhibit in the case it was not produced to the defence despite many requests for its production," he said, according to the Telegraph.
In December, jurors cleared Krzyzyk of a single count of sexual assault and he was awarded £4,900 in costs.
It is the latest controversy to hit high profile sexual assault cases. The rape trial of Liam Allen, 22, collapsed after it emerged that his accuser bombarded friends with messages about her rape fantasies.
The case of Isaac Itiary, 25, charged with 11 offences including the rape of an underage girl, collapsed when phone messages showed that the girl posed as a 19-year-old.
Tory MP's aide Samuel Armstrong was also cleared of raping a young Commons worker after claiming there had been late disclosure of crucial material in his case.