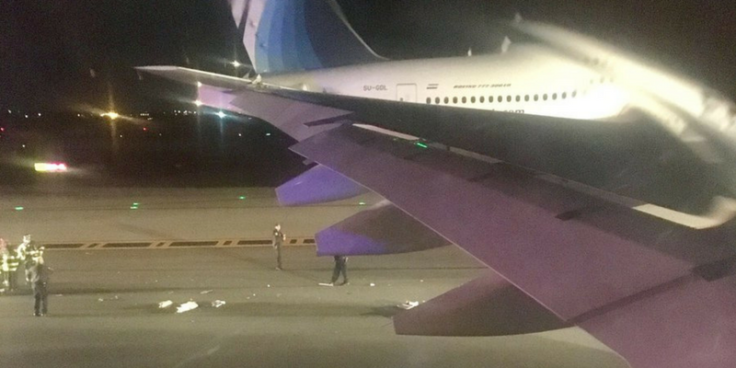 Passengers aboard a Virgin Atlantic flight demanded free alcohol after their plane collided with another on the ground at John F Kennedy International Airport in New York, it has been claimed.
The London-bound Virgin aircraft was delayed after it clipped wings with a passing EgyptAir plane as the two taxied on the runway.
Passengers were left in limbo for hours after the incident with one of them claiming in a tweet that Londoners on the plane were "blagging for free booze"..
Diana Fleischman posted on Twitter how the events were unfolding.
She wrote: "Was about to fly to London on Virgin Flight VS0004 out of JFK - during taxi to the runway we collided with an aircraft taxiing next to us clipping our left wing."
It is unknown if they got their way.
Fleischman criticised the airline for a lack of organisation and claimed there was "virtually no guidance" from crew.
Pictures from passengers on the flight showed the pieces of wing on the ground being putinto a truck.
Both planes were returned to the airport terminal after the incident on Monday evening (27 November).
There were no reported injuries.
A spokesperson for Virgin Atlantic said: "Our VS4 flight from New York to London Heathrow sustained damage to the wingtip whilst taxiing to the runway at JFK airport.
"Safety is always our priority, and all passengers and crew disembarked the aircraft as normal."