David and Victoria Beckham 'Freak Out a Little' When Chloë Moretz Visits Son Brooklyn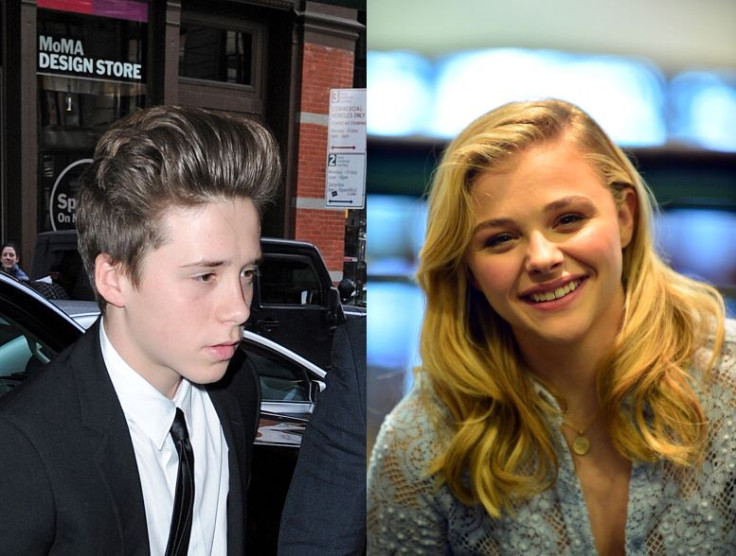 David and Victoria Beckham reportedly get tense when American actress Chloë Moretz comes to visit their son Brooklyn Beckham at their house.
According to Now magazine, the teenager's parents are trying to sink-in the fact that their 15 year-old son is dating.
Brooklyn and the 17 year-old Kick Ass star first met each other three months ago during the Paris Fashion week in Paris.
"There's a real spark between them," a source told the publication.
"They hang out a lot and hold hands together. But I know David and Victoria freak out a little when Chloë goes over to their house and they disappear off into Brooklyn's room or somewhere else out of sight.
"It's difficult for the Beckhams because they want to give their teenage son his privacy, but they don't want him growing up too fast. And while they joke that Brooklyn's dating an 'older woman' she's still, after all, only 17."
The 39- year-old former Manchester United and Real Madrid star is even said to take the two to Los Angeles spinning gym SoulCycle and give them their privacy.
"David lets Brooklyn and Chloë do their thing over one side of the gym while he goes off on his own," the insider added.
"Brooklyn's a bit of a chip off the old block. He opens the door for Chloë and even offers to carry her gym bag."
© Copyright IBTimes 2023. All rights reserved.