Actor and musician Kristian Ealey, best known for his soap roles on Brookside and Hollyoaks, has died aged 38.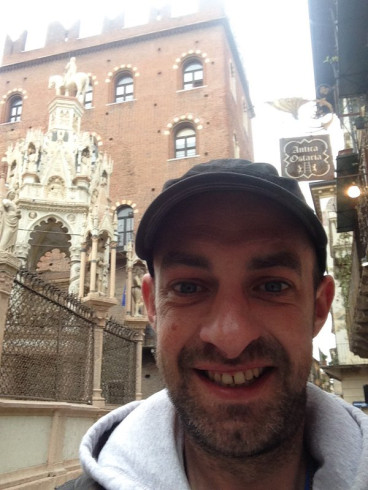 Tributes from his co-stars have flooded in as Ealey, who played Matt Musgrove in both Brookside between 1998 and 2000 and then Hollyoaks from 2000 until 2004, went to sleep with a pain in his arm and did not wake up, according to his friend and fellow Brookside star, Suzanne Collins.
She also claimed that Ealey was working in Italy at the time of his shock death, commenting: "I'm very privileged to have called him a friend. There were a gang of the young ones who grew up on the set of Brookside, we called ourselves the Brooki Brat Pack and have an incredible bond.
"We were together nearly every day on set and we socialised out of work together, we became family. It has shocked us all to the core. Kris was full of life, full of smiles and so full of music," she added.
Ealey also starred in the spin-off Hollyoaks: After Hours, and was a popular musician in Liverpool as a band member in Tramp Attack. He also featured as Ringo Starr in the movie In His Life: The John Lennon Story.
Many of his former colleagues took to social media to express their grief. Former Hollyoaks star Gemma Atkinson, who is now in Emmerdale, tweeted: "Just awful. What a lovely, lovely man! Had many laughs with him at work back in the day... RIP," while ex-Hollyoaks actress, Helen Noble, wrote: "So saddened to hear the news about @Smithdownslim - one of the nicest guys I knew at the oaks. Always smiling #RIPKris."
Suzanne Collins tweeted her thoughts: "Devastated to hear that @Smithdownslim has http://died. Love to his son Jakey & family#TooYoung #CherishEveryDay #BrookieBratPack" as EastEnders star Leon Lopez wrote: "Am absolutely heartbroken by the news about @Smithdownslim ! Such a lovely soul! RIP X"
Lime Pictures, which produces Hollyoaks, told Digital Spy: "The news has been met with shock and sadness on set and everyone's thoughts are with his family at this time."