Brother of taxi driver killed along with Taliban chief files case against US officials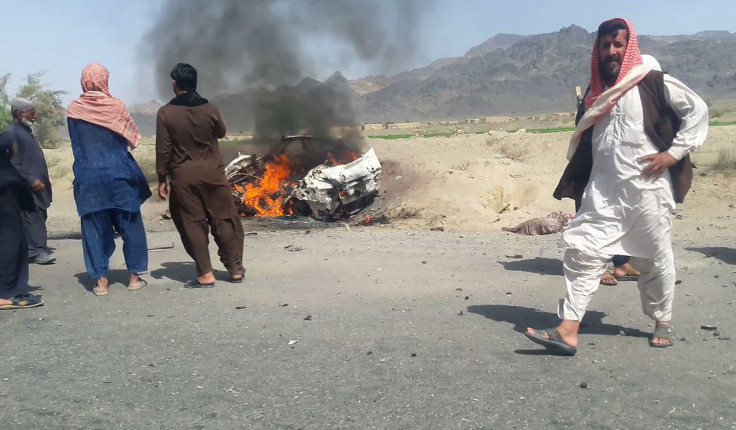 The bother of a taxi driver who was killed in the US drone strike alongside Taliban chief Mullah Akhtar Mansour in Pakistan has filed a criminal case against unnamed US officials. Mohammed Azam was driving Mansour from the Pakistan-Iran border to Balochistan province in Pakistan where both died in the US strike on 21 May in Noshki district.
His brother Mumammad Qasim said in a police report that Azam regularly drove on the route near Taftan, a small village near the country's border crossing with Iran, and had no ties with Taliban, Reuters reported.
The First Information Report (FIR), which was seen by the news agency, has pressed for investigation into the attack. It claimed Azam who was employed by the Al Habib rental company based out of Baluchistan province's capital city of Quetta was innocent. He is survived by his wife and four children, and a disabled brother.
"He was the sole breadwinner of our large joint family, this was an attack on our family that hardly earns enough for two meals a day," Azam's older brother Qasim said.
US officials had described him as a "second male combatant".
The FIR names US officials for alleged murder as they have claimed responsibility for carrying out the drone attack. The Pakistani police are obliged to launch an investigation now, and it is unclear if the charges will be against the officials who ordered the strike or the servicemen who carried it out near the Pakistan-Iran border.
According to the news agency, the FIR does not name the deceased Taliban chief as Mansour, but as Muhammad Wali, a false identity he had been carrying for himself in Pakistan with identification proof and a passport.
Meanwhile, for the first time since the drone attack, authorities in Pakistan have confirmed it was indeed Mansour who was killed by the US. It was confirmed after "conducting a DNA test which showed a match with a close relative of Mullah Mansour's, who had come to Pakistan from Afghanistan to receive the body", an internal ministry statement said.
Aljazeera reported that estimates of alleged fighters and civilians killed in drone strikes in Pakistan have risen since Barack Obama took charge as US president in 2009.
© Copyright IBTimes 2023. All rights reserved.