The newly appointed Afghan Taliban leader has reportedly ruled out continuing the ongoing peace negotiations with the Kabul administration. Mawlawi Haibatullah Akhundzada is believed to have insisted on pressing ahead with the fight against the Afghan government.
According to a well-placed source in the Islamist group cited by CNN, Akhundzada said there will be no more peace talks with the representatives of President Ashraf Ghani.
Akhundzada's recent appointment by the Taliban group was to "bring back the era of Mullah Mohmmad Omar", the one-eyed leader who was the founder of the organisation. The source added that Akhundzada would lead Taliban with a "simple life, loyalty and terror on enemies".
Akhundzada, who is thought to be more of an Islamic cleric than a jihadist fighter unlike his predecessors, took over the leadership of Taliban as the group is fighting for its survival. Akhundzada was nominated following the killing of Mullah Akhtar Mansour in a US drone strike.
Other parties including Pakistan and the US who are brokering four-way talks between Taliban and the Afghan government have also expressed pessimism on the discussions proceeding in the wake of Mansour's death.
US President Barack Obama, who is in Japan for the G7 meeting, told reporters: "I doubt it will be happening anytime soon."
Pakistan, in whose territory Mansour was killed without prior notice, squarely slammed the US for queering the pitch for talks.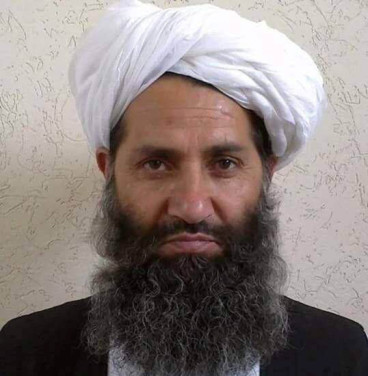 Sartaj Aziz, top aide to Pakistani prime minister on foreign affairs, said: "We believe that this action has undermined the Afghan peace process ... we believe this approach will further destabilise Afghanistan, which will have negative implications for the region, especially due to the presence of a large number of terrorist groups in Afghanistan," reported the Pakistani daily Dawn.
"Pakistan believes that a politically negotiated settlement re­mains the most viable option for bringing lasting peace to Afghanistan... will continue to pursue the objective in close consultation with Afghanistan government and other members of the QCG [Quadrilateral Coordination Group]."
Even as the talks have been going on for several months with little or no progress, Taliban militants have increased their attacks in the war-torn nation. The Islamists have made inroads into many Afghan territories capturing key positions.