Brownsea Island: Leprosy in Britain's red squirrels to be investigated in conservation effort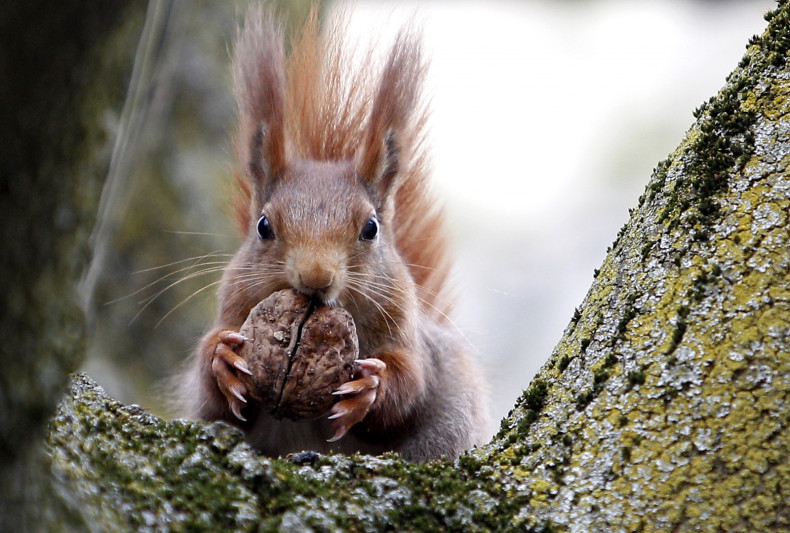 The impact of leprosy on Britain's red squirrels is to be studied by scientists in a bid to better understand how to prevent it spreading. The research will take place on Brownsea Island, in Dorset, which is home to around 200 red squirrels.
Researchers first discovered leprosy in red squirrels in Scotland in 2014, although it is thought to have affected the species for hundreds of years. It is caused by the bacterium Mycobacterium lepromatosis and results swelling and hair loss in regions of the ears, feet and muzzle. However, how it is spread is poorly understood.
Subsequent post mortems of red squirrels around Britain showed leprosy is present in the Isle of Wight and Brownsea Island. The latter, which is managed by the National Trust, will be used to study the spread and impact of the disease in a contained environment.
Lead researcher Anna Meredith, from the University of Edinburgh, said: "The aim of our study is to find out how and why red squirrels catch leprosy, and how it affects both individuals and populations. This disease appears to have been in squirrel populations in Scotland and England's south coast for some time. With this research, we aim to help conservationists better understand and manage the disease in this iconic species."
Working with teams from the National Trust and Dorset Wildlife Trust, researchers will use traps to capture squirrels to carry out health checks. Blood samples will be taken for analysis before the animals are released back into the wild.
Red squirrel populations plummeted in Britain over the 20<sup>th century. It is now thought there are less than 140,000 remaining in the wild, with most of these found in Scotland. Their main threats include habitat loss and the squirrelpox virus, which is almost always fatal to red squirrels, but is carried by grey squirrels.
Meredith, speaking in 2014, said: "Red squirrels are in decline. They are threatened by the grey squirrel and already face the major threat of the squirrelpox virus. This is the last thing that they need − another disease which could potentially threaten the population." The researchers added the risk of leprosy to humans is very low.
Simon Cripps, chief executive of Dorset Wildlife Trust, said: "At last we may be getting closer to understanding why this much-loved British species is struggling to survive. We hope that the research on red squirrels on Brownsea Island will help us to better manage and restore their remaining populations."