Oscar-winning actor Jamie Foxx has been slammed by Bruce Jenner's son Burt Jenner for making an alleged "transphobic" joke about the Olympic athlete at the iHeartRadio Music Awards.
Responding to the quip that Foxx, 47, made about his reality star father's rumoured sex change at the awards ceremony on 29 March, Burt told TMZ that the Ray actor was making a desperate attempt to revive his career.
"I think he is just copying Kevin Hart because Kevin Hart is taking all his movie opportunities," Burt told the publication.
Referring to Get Hard comedian Hart, Burt continued: "The man is on a roll and Jamie Foxx is on the way down. He's [got to] keep his mojo going so he's [got to] copy what's working."
The reporter then notes that Hart, 36, made similar comments about Keeping Up With The Kardashians star Jenner at Justin Bieber's Comedy Central Roast earlier this month.
However Burt, the athlete's son from his first marriage to Chrystie Crownover, says that it was inappropriate for the comedian to crack the jokes in front of Jenner's daughter Kendall Jenner who was in the audience during the taping.
Burt told the celebrity website: "Yeah [Hart] did, in front of my little sister. You can make jokes about my dad all you want but you can't make some jokes in front of my sister, making my sister feel awkward."
During the iHeartRadio Music Awards, Foxx joked to a shocked audience: "We have some ground-breaking performances here too tonight. We got Bruce Jenner, who will be here doing some musical performances. He's doing a his and her duet all by himself."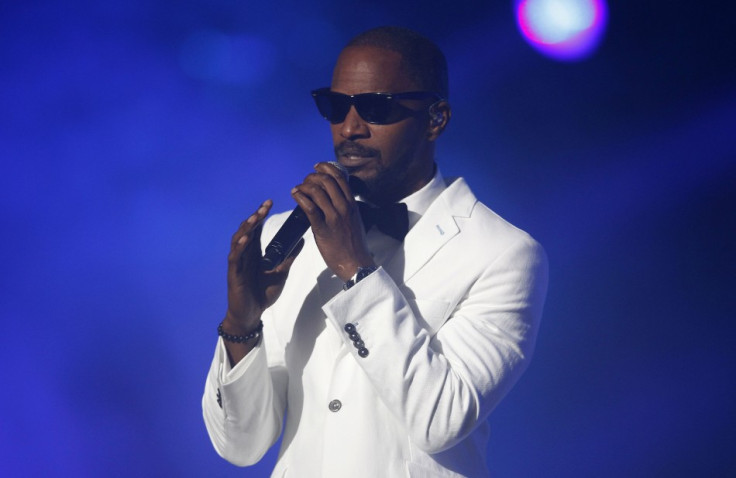 The Annie actor added: "Look, I'm just busting your balls while I still can."
The gaffe didn't go down well with viewers though who were outraged that such an offensive comment could air on national TV.
Speculation has mounted for months that Jenner, 65, is transitioning into a woman following his divorce from Kris Jenner in March 2015. The Olympian has never responded to the claims publicly although there are reports that he has documented the process for a reality TV show.