A suicide bomber detonated his device in departure hall of Brussels Zaventem airport, causing multiple deaths and many injuries, and a second blast struck Maalbeek Metro station in the capital shortly afterwards. The Belga agency said shots were fired and there were shouts in Arabic shortly before the blasts at the airport. Pictures show smoke rising from the terminal building through shattered windows and passengers running away, many hauling their luggage.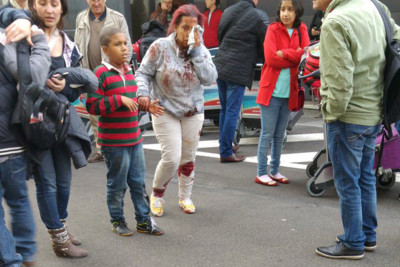 The Metro station hit by the explosion was close to European Union institutions. Authorities closed all metro stations in Brussels.
The blasts at the airport and Metro station occurred four days after the arrest in Brussels of a suspected participant in November militant attacks in Paris that killed 130 people. Belgian police had been on alert for any reprisal action.