Brussels attack: Two Britons injured and David Dixon still missing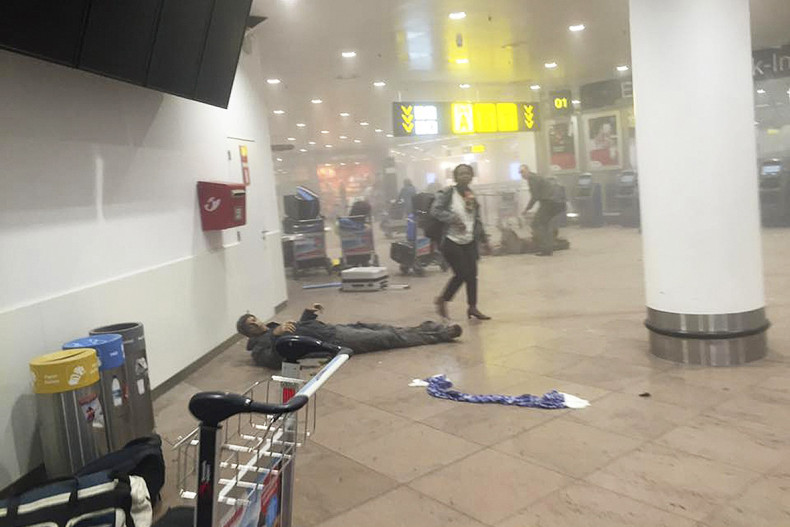 The UK Foreign Office has confirmed that two British nationals were injured in the fatal bomb attacks in Brussels on 22 March. David Dixon, an IT programmer from Nottingham has also been listed as missing.
Dixon, who has lived in Brussels for the past 10 years with his partner and their young son, has not been seen or heard from since the attacks on Brussel's airport and metro. He travels to work every day using the city's Metro.
Since the attack, he has not answered his phone or made contact with his family. He has not arrived at his office either. The BBC reported that his partner, Charlotte Louise Sutcliffe from Creswell, Nottinghamshire, has been frantically driving from hospital to hospital in Brussels to locate him.
Friends have posted a number of messages on social media sites appealing for information, The Foreign Office has confirmed that they are aware of Dixon's case but that no details are available.
A friend Rachel Stevenson in London, posted a picture of Dixon and his son on her Facebook page, appealing for information. "My friend David Dixon was on the metro at the time of the blasts and is still missing - he hasn't been able to contact his partner. Please can you share this post and if anyone sees him, get in touch with Charlotte Louise Sutcliffe."
Another friend Simon Hartley-Jones urged friends who have seen Dixon to get in touch with his partner. "He was in the metro system, he didn't arrive to his office and still we haven't reached him," the post said.
In a statement, the Foreign Office said the Belgian threat level is Level 4 - a serious and imminent threat. "You should remain alert and vigilant, stay away from crowded places, and follow the instructions of the Belgian authorities."
It noted that there have been a number of police raids and arrests in the Brussels region and other Belgian cities in recent weeks. "Belgian security operations are likely to be carried out at short notice. If you're in an affected area you should follow the instructions of the Belgian security authorities."
It reminded Britons of the Belgium police's request that the public do not comment on police operations on social media. It also said that public events and busy public areas across Belgium are likely to see additional security. "Some public events may be cancelled and some tourist attractions closed."
The Foreign Office said that following explosions at Zaventem International Airport and Maalbeek station in Brussels on 22 March, the airport remains closed. Eurostar is operating a limited service to Brussels. The public transport, which initially was suspended, has now resume operations.