BT, Vodafone and other UK companies could be 'getting away with human rights abuses'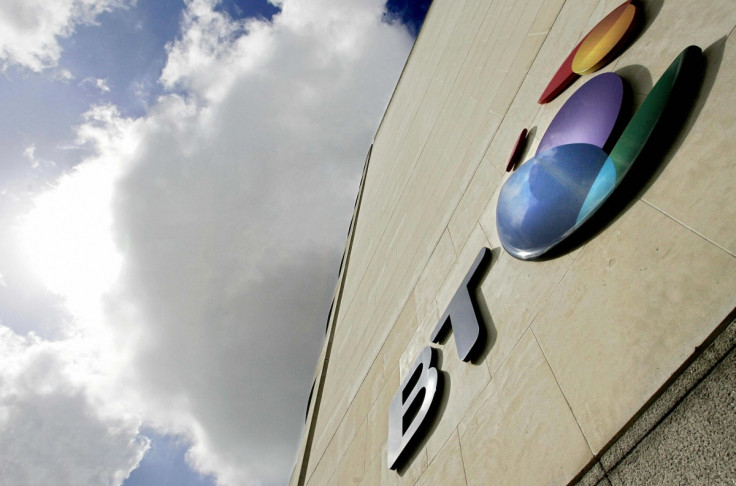 A number of UK companies, including BT and Vodafone, are reportedly getting away with human rights abuses, a report from Amnesty International UK has claimed. The research indicates the UK government's system of handling complaints against companies is "grossly inadequate" and allows the system to "let companies off the hook" when human rights abuses are alleged against them.
The 80-page report, Obstacle Course: How The UK's National Contact Point Handles Human Rights Complaints Under The OECD Guidelines For Multinational Enterprises, claims the way complaints are handled at the moment is "inconsistent, unreliable and biased towards businesses".
The report revealed 60% of human rights complaints over the past five years were rejected by the National Contact Point (NCP) without investigation, with 12% being referred to other NCPs. Amnesty explained the NCP sits within the Department for Business, Innovation and Skills, and complaints are considered by a panel of civil servants who are "unqualified to make complex human rights judgments". It also states the panel lacks the resources to investigate the claims brought before them.
Peter Frankental, business and human rights expert at Amnesty International UK, said: "This study refinforces the stark reality – that the government is failing victims of human rights abuses, while giving companies an easy ride. Businesses that could be excellent ambassadors for the UK will have less incentive to conform to international standards when allegations against them are not examined properly."
'Mass interception'
Citing cases where UK companies have been allowed to avoid accountability, Amnesty spoke of BT providing communications and surveillance services to a military base in Djibouti. Its services in this area are of concern as the military base is used by US drones to carry out "lethal missions" over Yemen. However, BT dismissed allegations in 2014 of supplying fibre-optic cable to aid drone strikes.
Amnesty also claimed companies such as Vodafone were allowing GCHQ access to its networks for "mass interception" of Facebook, email and phone call data. However, Vodafone said that they "strongly reject any suggestion that Vodafone is 'getting away with human rights abuses'".
A spokesperson for Vodafone told IBTimes UK: "In response to media reports about an alleged collaboration between Cable & Wireless Worldwide and GCHQ, we found no evidence whatsoever of unlawful activity within Vodafone or Cable & Wireless Worldwide. We do not recognise any of the UK intelligence agency programmes identified in reports. Wherever Vodafone operates, it works to ensure that it does not infringe human rights through its operations or business relationships."
The research noted that out of 25 human rights complaints in the past four years, only one was accepted by the NCP. The case saw action taken against technology company Gamma, which was selling surveillance software to Bahrain that was being used to target human rights activists, some of whom were allegedly arrested and tortured in the country. NCP urged Gamma to provide remedy for the victims of abuses in which its services played a role.
Frankental said: "If this continues, individuals and whole communities around the world will receive little protection from this complaints mechanism, even when they are at risk of serious abuses by UK companies. The system needs a complete overhaul."
UPDATE: 4.02pm on 24 February 2016
The Department of Business, Innovation and Skills (BIS) said there should no suggestion that the government is not committed to human rights and dismissed the Amnesty report as not accurately reflecting the situation.
A spokesperson for BIS told IBTimes UK: "Our review process to ensure there is no conflict with human rights meets all obligations under the OECD guidelines for trading and we are regularly invited by the OECD to share best practice. This report appears to be based exclusively on the views of the NGO community, including complainants. We were not consulted by the authors, nor does the report appear to include views from business stakeholders who have been involved in complaints."
UPDATE: 07.54am on 29 February 2016
A spokesperson for BT told IBTimes UK: "We have previously addressed the specific NCP complaints against BT which are mentioned in the report. In each case these were examined by the NCP and were rejected at initial assessment stage. We note however that other NGOs have found 'increasing evidence that NCP cases can lead to positive outcomes'.
"We found the NCP process instructive and, even though the cases against us were rejected, have used the process to inform our approach to human rights. We're fully supportive of the OECD Guidelines, and remain committed to implementing the UN Guiding Principles on Business and Human Rights in our operations."
© Copyright IBTimes 2023. All rights reserved.