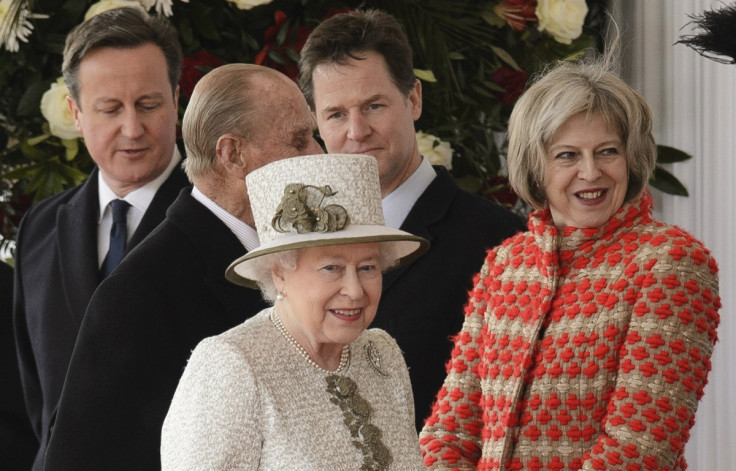 Anxious royal officials have intervened to stop the Queen from being dragged into any more political debates, amid fears that the royal family's traditional impartiality could hurt the future of the British monarchy.
The Sun newspaper is continuing to insist that the Queen supports Britain's withdrawal from the EU, leaving ministers and courtiers are worried that the Crown could lose its political independence. Buckingham Palace has repeatedly and strenuously denied that the Queen is pro-Brexit, complaining to the press regulator Ipso about the tabloid's reports.
The Sunday Times has reported that the monarch's private secretary Sir Christopher Geidt is upset that officials have not been doing enough to ensure that the monarch remains "above politics", particularly in the four months still to go before the EU referendum on 23 June. He is said to be determined to prevent any more attempts to solicit her opinions on matters of state, complaining that she was put in a "tricky position" when asked to intervene on the No side in the referendum on Scottish independence in 2014, when she told Scots to "think very carefully" at the government's behest.
Since then, she gave a speech at a state banquet in Germany which warned that "division in Europe is dangerous".
An anonymous cabinet minister told the Sunday Times that further politicisation of the Crown could harm the royal family in the long term. He said: "We cannot put the Queen in a position where she is dragged into national political debate. The implications for the monarchy are quite serious if that happens. We must do more to protect the Queen."
The Times also quoted another official with close links to both the Palace and No 10, who said the Queen's speech in Germany had "pro-European fingerprints" on it.
"There are some that feel that the comments that were made on Scotland have put us in a tricky position," he added. "They argue that the Queen has been politicised."
Meanwhile, another head of state with fewer qualms about maintaining political neutrality is rumoured to be about to make his own intervention into the Brexit row. President Obama is expected to make a stop in London in late April ahead of a visit to Germany in order to make a personal appeal to Brits to vote to stay in the EU.