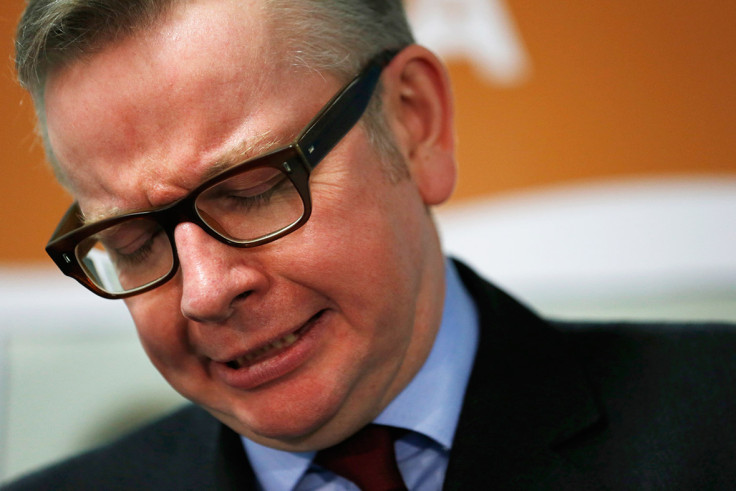 Michael Gove has refused to rule out that he was one of the sources of reported comments that the Queen supports Britain's ending its membership of the European Union (EU). "I don't know how The Sun got all its information," the justice secretary said. "And I don't really think it's really worth my adding anything."
When asked if he thought the Queen would be pleased to see him when he next has an audience with her, he said: "I don't know. I wouldn't speculate on a matter like that."
Gove's spokesman has previously insisted: "We don't comment on private conversations with the Queen." And a source close to the justice secretary also told the BBC: "Michael did not brief on this story."
Buckingham Palace lodged a formal complaint with the Independent Press Standards Organisation (Ipso) about The Sun newspaper's report which appeared under the headline "Queen Backs Brexit".
Queen for Brexit claims
The Murdoch tabloid alleged that the Queen was critical about European integration during a lunch attended by the justice secretary, former deputy prime minister Nick Clegg MP and former members of the government Cheryl Gillan and Lord McNally.
It claimed that a senior source said those present "were left in no doubt about her views on Europe".
Clegg dismissed the claims as "nonsense" and both Lord McNally and Gillan have also denied being the source of the story.
But despite repeated questions Gove, who is campaigning for Britain to leave the EU, has refused to do the same, prompting speculation that he may have been an inadvertent source.
The Sun's editor Tony Gallagher promised to defend the story "very, very stoutly".
"We do know more than we printed," he told ITV News on 9 March. "Part of the reason why we didn't put all of that in the public domain was to protect our sources. We do reserve the right to use some of that information."
Gove, who once worked for The Sun's sister paper, The Times, said the Ipso investigation into the leak was a "matter for them" and refused to say if he would cooperate with it.