Budapest's Olympics bid dropped amid cries of 'cowardly' move not to allow referendum
The city dropped out of the race after a slump in support.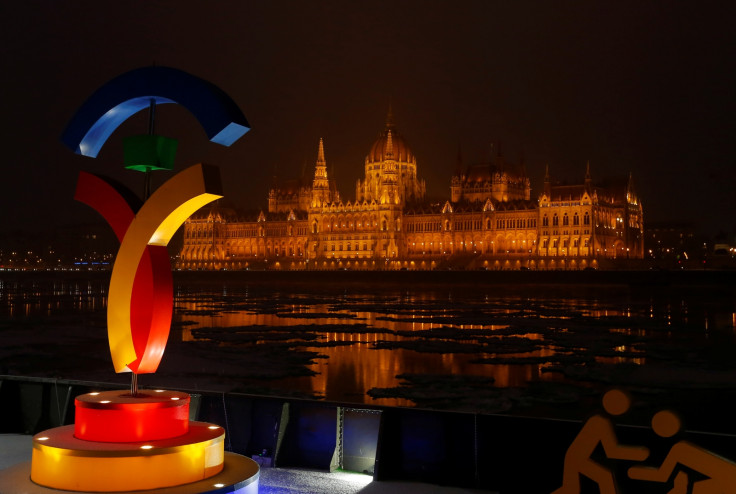 The decision not to put Budapest's dropped 2024 Olympic bid to a referendum has been condemned as "cowardly" by the youth movement Momentum which had gathered more than 260,000 signatures to spark a ballot opposing the games.
As it faced growing opposition over the event's cost, the ruling Fidesz party said the bid would be withdrawn after a decision made by the prime minister Viktor Orban, Budapest mayor Istvan Tarlos and the Hungarian Olympic Committee.
Momentum had managed to gather enough signatures in 30 days to spark a referendum asking whether Hungarians should reject an event that had waning support among the population.
Although the youth movement opposed the the games, it wanted to use the ballot as a launching pad to field candidates in next year's parliamentary elections, and will see the withdrawal as a thwarted opportunity to develop its manifesto.
In a statement to Index.hu, Momentum said that the government "has just ignored the will of 266,000 electors and run away in a cowardly manner". The movement wanted to project itself as a viable opposition in light of controversy surrounding the Fidesz party over a clamp down on media freedoms and civil society.
Earlier in February, its co-founder Miklós Hajnal told IBTimes UK: "The referendum is a form of a protest vote. I hope people don't feel it is the only way they can protest as there will be protests next year in our elections, but I think many people are disappointed with the government and the opposition."
Their campaign, which challenged an event of key importance to Orban, may have had too much of an impact as the lack of a referendum deprives them of a further political platform. However, no opposition group has had such an influence on an issue since Orban rose to power in 2010, Reuters reported.
Bid chairman Balazs Furjes said there was no point in maintaining the bid unless it had widespread support while Fidesz parliamentary leader Lajos Kosa said in a statement. "Today only one responsible decision is possible to avoid Hungary's loss of international prestige."
"When the opposition attacked the Budapest bid in the back, it disrupted this unity and minimalised the chances of the capital city," he added, according to the Associated Press. Support for the bid, according to the latest poll, had slumped with only a third of people supporting it nationally.
It now leaves only Los Angeles and Paris in the running to host the games. Earlier, Boston, Hamburg and Rome pulled out of the race, after coming up against civic opposition.
© Copyright IBTimes 2023. All rights reserved.