News site tells Hungary's government: If you think George Soros meddles in politics, prove it
Legal action by Atlatszo comes amid fears in Hungary of a growing civil society crackdown.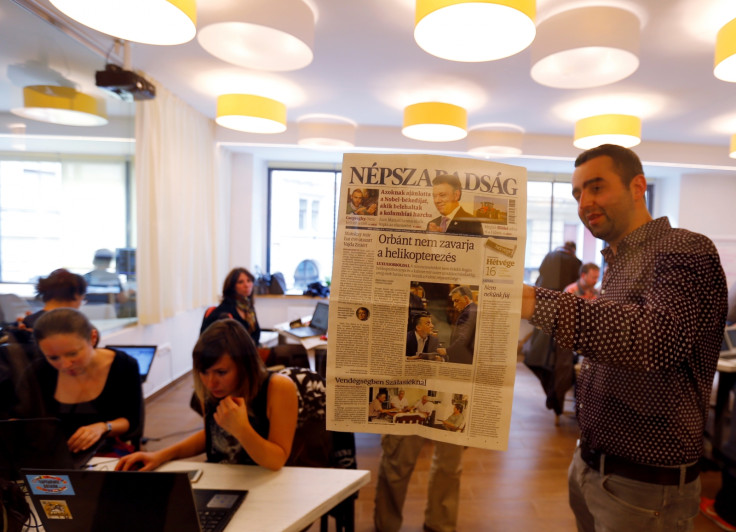 A news outlet in Hungary, renowned for corruption-busting investigations, has launched a legal case demanding the government in Budapest prove its claim that non-governmental organisations (NGOs) meddle in party politics.
Atlatszo says the move is in reaction to a Hungarian government assault on the central European country's media and civil society. A spokesman for the prime minister, Viktor Orbán, recently told IBTimes UK that foreign-funded NGOs, such as those backed by the billionaire George Soros, cannot act as the political opposition.
Atlatszo filed a freedom of information (FOI) request asking for the report the government says has been compiled by Hungary's secret services, supposedly showing the influence of foreign-funded NGOs on politics.
Its editor-in-chief, Tamás Bodoky, said lawyers think the government's assertion that the information was classified can be challenged in court and that, if revealed, would show that the government is "distorting the facts" over its claims about foreign-backed NGOs.
"We are sure that the NGOs are working transparently, there are no big secrets, you can see how are they are funded and what their missions are," Bodoky told IBTimes UK.
"They [the government] use these facts very selectively to prove that these organisations are dangerous and meddling with party politics. What we wish to prove is that the secret services didn't find any proof of wrongdoing in the neighbouring countries by these NGOs," he said.
Atlatszo is the Hungarian word for 'transparent' and was set up in 2011 as a non-profit investigation news portal, which helps people file FOIs and also provides a platform for whistle-blowers.
It has broken numerous big stories, including how public funds were channelled to the home village of Orbán, apparent ties between government funding and companies linked to Orbán's son-in-law and the fraudulent use of European Union funds.
Bodoky said there has been a significant change in the country's media environment since the ruling party, Fidesz, came to power in 2010 and that government-friendly interests now control most of the mainstream media, including televisions channels, newspapers and news sites.
"We feel surveyed. They are closely monitoring our activities because we do critical journalism. Sometimes we feel that we are smeared by the government and they call us names like foreign agents and they do not respect any kind of journalism that has not been commissioned by the government."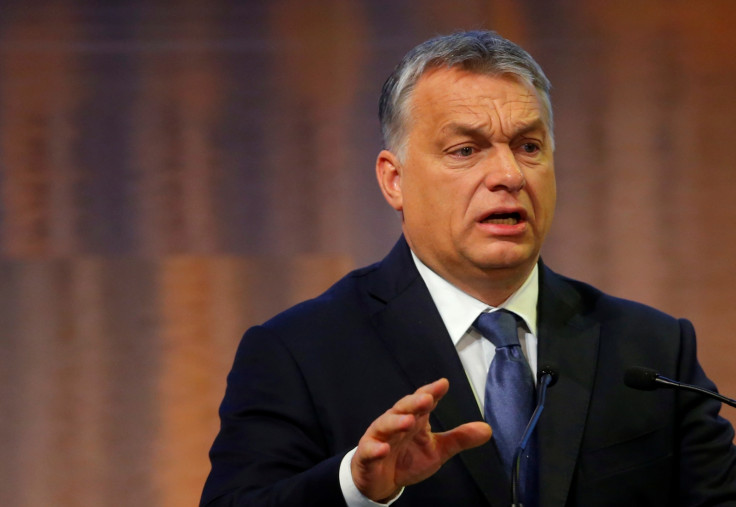 International attention turned to media freedom in Hungary following the closure of newspaper Népszabadság in October 2016 by its owners Mediaworks. The closure came just days after the paper's publication of allegations of corruption against a minister in the Fidesz party and a scandal involving the governor of the national bank.
Mediaworks insists the closure was due to a dropping circulation and financial losses. Around 2,000 people protested the move outside the country's parliament.
The newspaper's former deputy editor-in-chief, Gergely Márton, said he believed that the closure was part of a greater plan for Mediaworks to get control of the country's regional newspapers. It now controls papers in 12 of the country's 19 regions.
He said that new US president Donald Trump had galvanised the current Hungarian leadership in its clampdown on the media as the previous administration, represented by the US embassy in Budapest, had been a strong advocate of free media.
"I think Mr Orbán sees the presidency of Trump as a chance to crack down on media and NGOs that were protected by the American embassy and the American government. Somehow Orbán thinks that all those NGOs and media outlets have lost their last outside protector," he told IBTimes UK.
However Hungarian government spokesman Zoltán Kovács dismissed claims that the media environment was being restricted and said that financial reasons were behind the closure of Népszabadság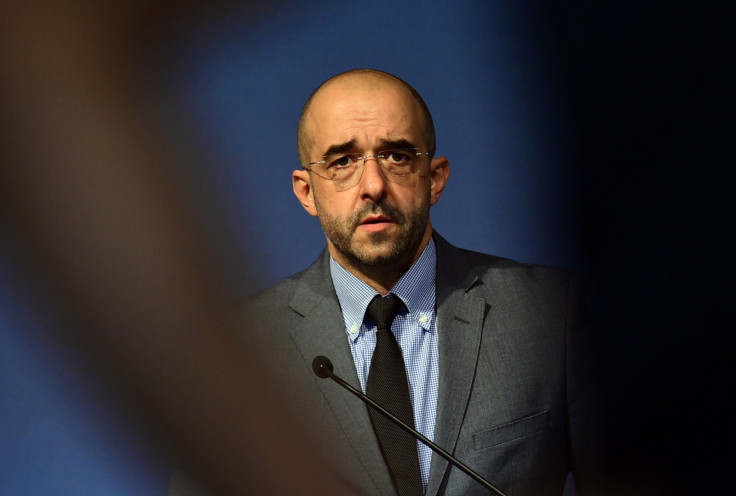 Hungarian government spokesman Zoltán Kovács
Reuters
"Népszabadság has never been independent. Up until recently about a year ago it was owned by the socialist party. It was running on a very high deficit, billions of forints were lost. We strongly believe it was a market decision because no one wanted to finance the loss."
He said that media freedom and media ownership were not related and that "if you could change ownership that does not mean media freedom is being affected".
Meanwhile, on 27 January, it was reported that J. Zoltán Gál, who was the editor in chief of Hungary's oldest continuously published newspaper, Népszava, (Voice of the People), quit after the paper said it would print government advertisements.
The opposition has raised concerns that this means the publication has fallen under government influence.
Kovács said: "My personal view is that the media is pluralistic, the most vivid and hardened articles against the government have been published in the last couple of years. I don't believe there is a problem with media freedom in Hungary.
"Hungarian media freedom was announced to be dead, was announced to be fading, for the past six years. There is a perception of the media by the left, and so-called liberal politicians in this country, that has always been on the agenda as a political tool against this government".
© Copyright IBTimes 2023. All rights reserved.