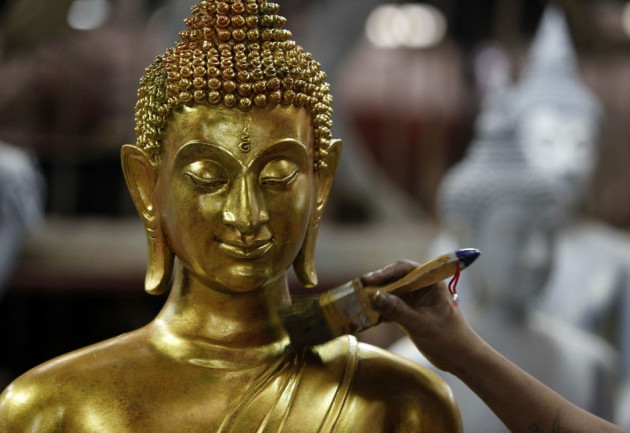 At least five temples and dozens of houses belonging to the minority Buddhist community have been set ablaze in Bangladesh by Muslim protesters following allegations that a Buddhist man had insulted Islam.
Nearly 20 people were injured in the incident, which occurred in the coastal district of Cox's Bazar, in the southeast of Bangladesh bordering the Buddhist-majority Myanmar.
Protesters alleged that the man posted photos of a burned Koran on Facebook.
"They became unruly and attacked Buddhist houses, torching and damaging their temples from midnight to Sunday morning," district administrator Joinul Bari told AFP.
"At least 100 houses were damaged. We called in army and border guards to quell the violence."
"I have seen 11 wooden temples, two of them 300 years old, torched by the mob. They looted precious items and Buddha statues from the temples. Shops owned by Buddhists were also looted," said Sunil Barua, a local journalist.
"We brought the situation under control before dawn and imposed restrictions on public gatherings," Salim Mohammad Jahangir, Cox's Bazaar district police superintendent, told Reuters.
"We are doing everything possible to quell tension and restore peace between the communities," said Sohel Sarwar Kajal, the Muslim head of the council in the area.
Buddhists constitute less than one percent of the 153 million population in Muslim-majority Bangladesh.
Several people died in clashes between Buddhists and Rohingya Muslims in Myanmar's western Rakhine state in June.
Recently the US-made anti-Islam film Innocence of Muslims has angered Muslims all over the world, leading to attacks on many western diplomatic missions.