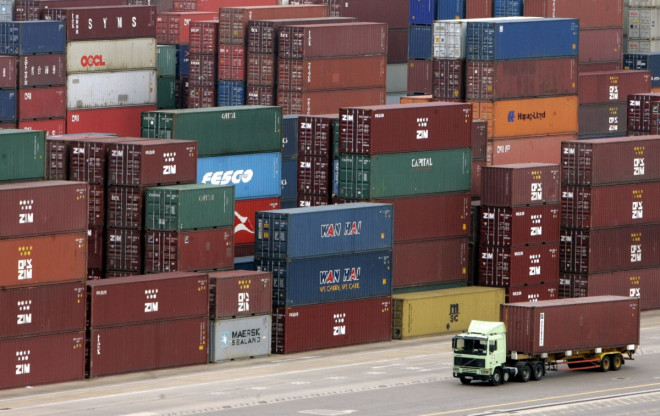 UK Chancellor George Osborne has revealed that Britain will double the funding for export finance in a bid to boost UK trade.
In the Budget 2014 announcement, Osborne said government spending will increase in this area in order to meet trade targets in the long term.
"Our exports have grown each year and the OBR today forecast rising export growth in the future. But we're starting from a low base and we've got many lost years to catch up," said Osborne.
"For decades the British government has been the last port of call, when we should be backing British businesses wanting to sell abroad.
"Today we fundamentally change that. And we're going to start with the finance we provide our exporters. We will double the amount of lending available to £3bn."
Osborne targeted a £1tn value for UK exports by the end of the decade however exports need to grow at 10.4% for the next seven years to hit this threshold.
In 2013, UK export only grew by 1.4%.
UK Trade Conundrum
Osborne's target stems from his drive to rebalance the economy towards manufacturing and away from its reliance on services, which account for three quarters of GDP.
But he has admitted that the recovery, which saw the economy grow by 1.8% in 2013, is not yet balanced or sustainable as global demand for UK exports remains subdued.
The BoE's base rate is at a record-low of 0.5%. Policymakers said they would not raise interest rates until productivity picks up, incomes are no long in real terms decline, and the recovery looked to be secured.
A stronger sterling could delay any rise in interest rates.
However, Bank of England policymaker, Charlie Bean recently raised concerns over how a strengthening sterling could derail efforts to lift exports and rebalance the UK's recovering economy.
Bean, a deputy governor at the BoE who sits on the rate-setting monetary policy committee (MPC), noted that sterling had fallen in value by more than 25% during the financial crisis which should have driven up demand for British exports.
HSBC's Global Connections report revealed that technology exports will drive Britain's trade over the next 15 years as the UK cultivates a more educated workforce and Asia starts to diversify away from being cheap production hub.
The bank says that high-tech products will account for more than a quarter of all goods traded by 2030, compared to 22% last year, as "technology becomes essential for maintaining and enhancing standards of living, promoting business investment and supporting economic development."
However, HSBC has warned that Britain needs to raise levels of research and development (R&D) investment and improve engagement between educators and businesses if it is to maintain its competitiveness in these sectors.