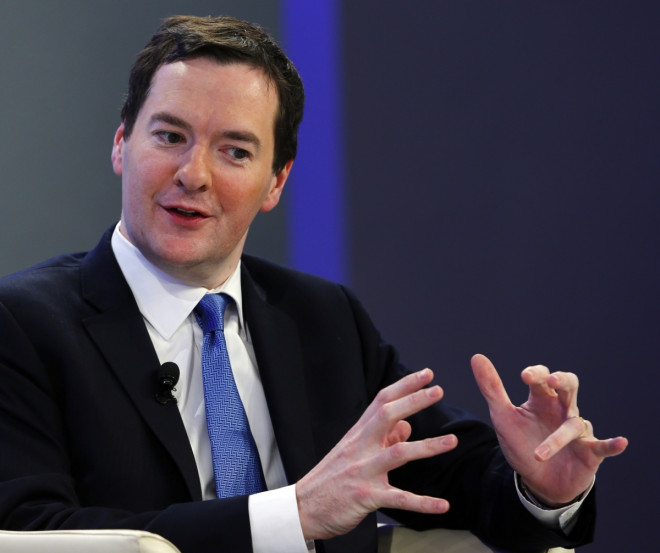 Two years ago, Chancellor George Osborne delivered what was instantly dubbed his "omnishambles budget" and his political stock, along with his hopes of succeeding David Cameron as Tory party leader, hit rock bottom.
Today, as he prepares for the last budget that can have any real effect before the May 2015 election, it is claimed he greets friends in private with a broad grin, fists clenched in victory and the claim "we have won".
Such revelations will dismay Tory politicians who may well believe Osborne has won the PR battle over the economy but, they will readily point out, fear the party is still very far away from winning the general election outright, and probably won't.
Such apparent hubris from Osborne not only risks a backlash but comes against a background of growing political anger that he has "abandoned" the Tory-supporting middle classes in his desperation to counter Labour's "cost of living crisis" attacks.
Powerful Conservative forces, including two former Chancellors, have lined up to pressure Osborne into taking more middle earners out of the top rate of tax of 40%.
Both Lord Lamont and Lord Lawson have warned Osborne that his current policy has seen more and more people drawn into the 40% band, which starts at £41,150, and want him to use the budget to raise the threshold to around £44,000.
They, along with a large number of Tories, believe the government's insistence on concentrating cuts on the lower levels means the threshold for the top rate has fallen behind inflation, so drawing more people into it.
And, they argue, these are exactly the sort of voters the party needs to keep on side in the general election.
Osborne and David Cameron, however, are determined to further increase the lowest tax threshold, which has already increased to £10,000 and is widely-expected to be increased to £10,500.
They are hugely sensitive to the suggestion that the "we're all in it together" slogan is empty while Ed Miliband's attempts to move the debate onto the cost of living, as opposed to the wider recovery, has struck a chord with voters.
So Osborne seems certain to take another step towards taking more of the less well-off out of tax in a bid to win crucial votes from that section of the electorate.
But there are signs this may not be having the desired effect and that the Liberal Democrats, who pioneered the policy, may be reaping the rewards after all.
Until now Lib Dem ministers have been fearful that Cameron and Osborne were getting away with suggesting that taking the low paid out of tax was their policy, when the reality was they had originally opposed it.
But an Ipsos/Mori poll for the London Evening Standard newspaper has suggested that 45% thought the Lib Dems deserved most credit for the policy, compared with 33% for the Tories.
That will worry Osborne who has been pinning his hopes on winning the cost of living row by ensuring the lowest paid were benefitting from "Tory tax cuts".
And it is not just the election riding on the outcome. Osborne's star has risen pretty dramatically since that omnishambles budget because growth has finally started and he is able to claim he took the difficult but correct policies for the economy.
He is once again being talked of as a natural successor to Cameron and that has seen a bitter briefing war breaking out between him and Boris Johnson who, despite his blustering, still sees himself as a contender.
Any false moves in this big pre-election budget and Osborne can be sure it will not just be the electorate who don't let him forget it. He cannot afford another omnishambles.