Budget 2014: UK Workers Suffer as Wages Fall Against Cost of Living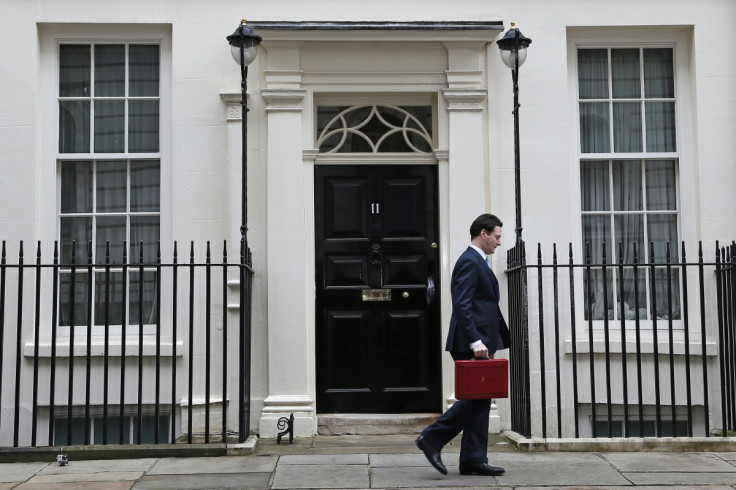 A majority of UK workers have revealed that they have seen their wages fall relative to the cost of living over the last two years.
According to a survey from researcher Survation, which was conducted on behalf of Unions21, more than seven in ten (73%) employees have seen their wages fall against the cost of living and just 4% of respondents said they saw their take home pay rise [Fig 1].
The worrying findings come just a day before the Chancellor George Osborne unveils his budget in the House of Commons.
"There is a clear compelling political incentive to win over the votes of working people," said Nicholas Barker, a researcher at Survation.
He added: "Our poll found that 44% of people in full or part time work would vote Labour if there were a general election tomorrow while 27% who would vote Conservative.
"Osborne needs to pay close attention to the attitudes of workers if his budget is to have any effect on closing this gap."
The research also revealed that only four in ten (40%) of UK workers believe that the country's economy is recovering.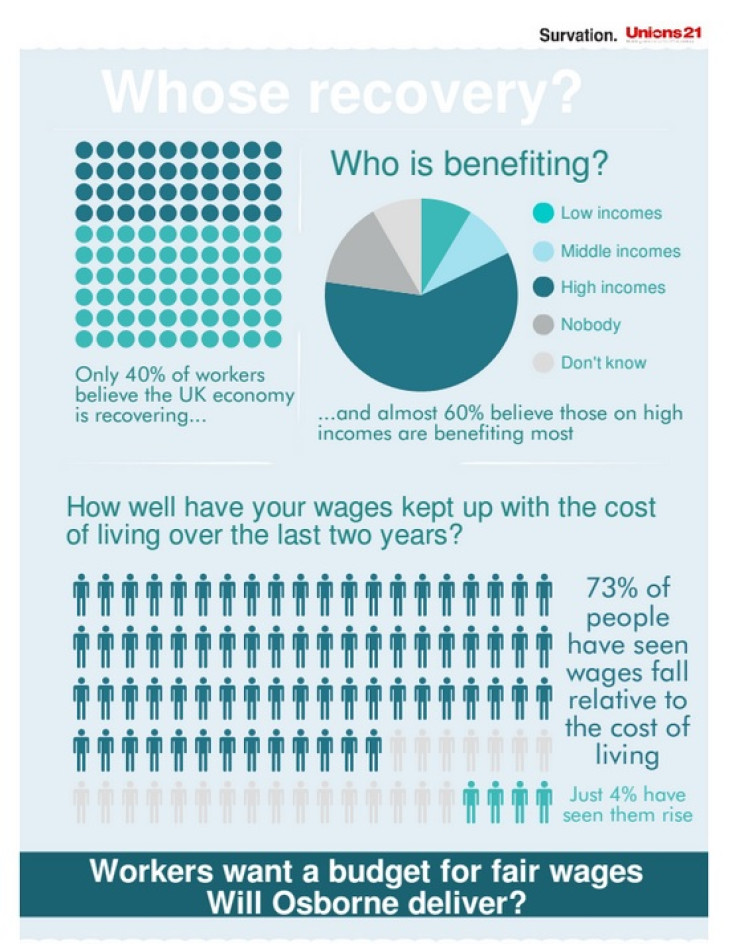 The study also found that almost 60% believe that those on high incomes are benefiting most from whatever economic recovery is taking place and that four in ten workers are concerned that they may lose their job.
In addition, the research discovered that almost a quarter (42%) of part-time workers told Survation they would prefer to work full-time.
The survey also found that 5% of people said they were on a zero-hours contract or equivalent (which would correspond to approximately 1.5 million people nationwide, according to Survation).
The news comes after the Office for National Statistics (ONS) recently revealed that total pay is rising at an annual rate of 1.1%, lagging behind CPI inflation of 1.9%.
But HM Treasury has argued that overall compensation, including national insurance contributions (NICs) and pension payments, has kept up with the UK's GDP growth – meaning that workers are not being exploited.
© Copyright IBTimes 2023. All rights reserved.