Despite parent-company Volkswagen facing a multi-billion-pound fine for the ongoing emissions scandal, Bugatti is pressing ahead with development of the Chiron, a 1,500-horsepower replacement for the Veyron. Spy shots published online reveal how the Chiron is being tested on public roads.
Spotted in Italy, the so-called development mule shares a similar side profile to the Veyron, but with some aesthetic changes to the rear. It is also safe to assume the blocky rear lights will be replaced with something more elegant before it goes into production. Other Chiron mules have been spotted several times through 2015, one at Los Angeles airport and another on the open road.
Bugatti's future has been cast into doubt in the wake of the VW emissions scandal, with the brand's owner saying it would pull funding from all non-essential projects – and so it would seem a car with a reported top speed of 290 mph is essential in VW's eyes. The Chiron also takes some design inspiration from Bugatti's Vision Gran Turismo racing concept, unveiled at the Frankfurt Motor Show just days before news of the emissions scandal broke.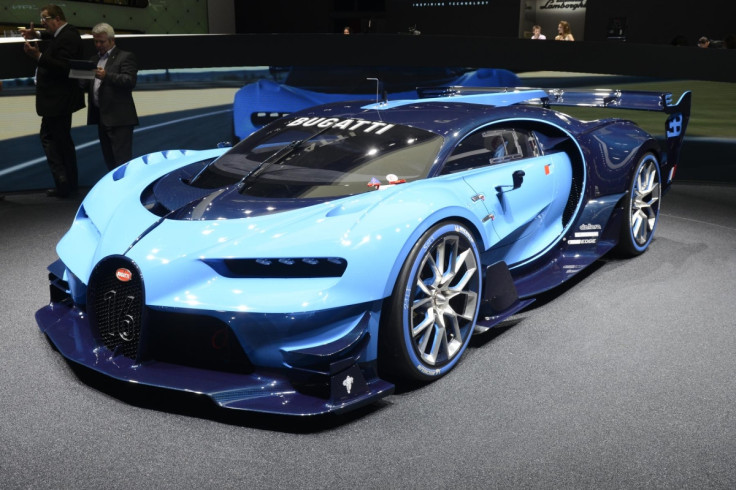 Upping the power of the Veyron from 1,000 to 1,500hp is no easy task. Bugatti may look for help here from electric motors and a hybrid power system, similar to those used by flagships from Porsche, Ferrari and McLaren. Former VW Group boss Martin Winterkorn hinted at exactly this in June, telling Germany's Bild magazine: "Next to the petrol model there will be a hybrid version with added performance for the first time."
It is not clear if Winterkorn meant there would be two models of Chiron, one petrol and one hybrid, or if a single car with a petrol engine and hybrid system would be built; the engine is tipped to be an enormous 8-litre W18. Given the substantial fines expected to be handed out to VW for cheating emissions tests, a single car seems most likely. Winterkorn left VW after the emissions scandal broke in September.
Bugatti is expected to formally announce the Chiron in 2016, with the first deliveries arriving in 2017. Production is thought to be limited to around 450 units, as with the Veyron, and the price will be in the region of £1.4m ($2.1m). It is claimed Bugatti has already received a number of deposits from customers.